Violence in American Sports Today
Participation in amateur athletic events has grown tremendously over the past few decades in terms of their scope, power, and economic status. In fact, in the United States alone, amateur athletics involve the lives and athletic experiences of people from their childhood through high school and college and beyond. Not surprisingly, then, high school and college sports are one of the most popular, and according to some observers, important aspects of academic life today. The camaraderie and fellowship that can emerge among sports players can last a lifetime, and practically all participants and spectators derive a great deal of entertainment from these events. The economics, too, of many high school and collegiate sporting events make these important components of the curriculum, notwithstanding the fact that college athletes frequently do not receive the benefits from the contributions their sports make to their universities. There has also been a disturbing trend towards violence in sports that has emerged in recent years. While injuries and mishaps can reasonably be expected to take place in any sporting event, there is frequently a fine distinction between intimidating tactics and violence that can result in serious injuries on the sporting field. Furthermore, a number of the incidents of violent conduct in high school and college sports appear to transcend the reasonable scope of risks that are typically associated with sporting events. For instance, the same type of acts that are clearly criminal in nonsporting contexts appear to be officially approved of if they take place on the playing field. In addition, a number of observers regard the punishments of fines and suspensions for violent conduct on the sporting field to be insignificant when they are compared with the nature of the actions involved.
Don't use plagiarized sources. Get Your Custom Essay on
Violence in American Sports Today Term Paper
Just from $13/Page
Annotated
Works Cited
Sociological Dynamics Relating to Sports in American Society
Adams, Douglas, Luann Bean and William D. Mangold. (2003). "The Impact of Intercollegiate Athletics on Graduation Rates among Major NCAA Division I Universities: Implications for College Persistence Theory and Practice." Journal of Higher Education 74(5):540.
In this essay, Adams, Bean and Mangold make the point that the value of intercollegiate sports goes far beyond their ability to provide participants with positive role models and a healthy lifestyle, as well as the ability of these sporting events to provide revenue streams for the institutions themselves and the entertainment that all spectators receive in their production. The authors' primary contribution in this article concerns their point that the true value of such sporting activities is to help develop and sustain a sense of community in the student body that will help offset the downside of such events in terms of injuries and violence on the playing field, and may even help prevent them in the future.
Barbash, Louis. (1990, August). "Clean Up or Pay Up; Here's the Solution to the College Sports Mess." Washington Monthly 22(6-7):38.
While violence in collegiate sports has received much attention in recent years, a less publicized problem also exists. College athletes are highly popular figures on campus and in communities, but they are being unfairly treated in terms of how they are compensated for their efforts. While the performance of these student athletes on the field or court provides millions of dollars in revenue for universities, these students receive only their scholarships (usually comprised of tuition, room, and board), but no spending money. Furthermore, under current NCAA regulations, these student athletes are prohibited from even working part-time during the season. "Athletes have been caught trying to make money by getting loans from coaches and advisers," the author says, "selling the shoes and other gear they get as team members, taking allowances from agents, and getting paid for no-show summer jobs provided by jock-sniffing alumni — all violations of National Collegiate Athletic Association (NCAA) rules" (38). The value of this analysis was found in the author's original suggestion that colleges consider releasing students from the obligation to be active students in order to play on a college team, in effect turning these sports into professional events. This would benefit both the student athlete who was more interested in pursuing an education as well as those students who wanted to get an early start on their professional careers in an "apprentice" capacity.
Berry, Robert C. And Glenn M. Wong. Law and Business of the Sports Industries: Common Issues in Amateur and Professional Sports Vol. 2. Westport, CT: Praeger Publishers.
In this book, Berry and Wong report that the numerous incidents of violence among athletes in recent years, combined with widely publicized reports involving athletic competition and gambling, have created an enormous amount of public interest and concern regarding the nature of the relationship between criminal law and athletic competition. "Are athletes immune from criminal prosecution for their violent actions on the field of play?," the authors ask, and "Is an athlete who wagers on games in which he is a participant subject to criminal penalties?" (679). The authors cite several well-publicized incidents that occurred within the past several years in professional hockey (the worst offender), baseball, football, and basketball to highlight the potential problems of uncontrolled, excessive violence. Even basketball has not been immune to these trends, they note, and suggest that the level of violence in many of these sporting events were criminal in nature, but no charges were filed. These findings are valuable for PE teachers and coaches because they illustrate just how powerful this message is from the professionals on their amateur counterparts: "Violence on the playing field pays off and you probably won't be prosecuted if you go too far."
Carroll, Pamela S., Steve B. Chandler and Dewayne J. Johnson. (1999). "Abusive Behaviors of College Athletes." College Student Journal 33(4):638.
Increasing reports of athletes being involved in domestic violence compelled these authors to determine if college athletes are more frequently involved in abusive behaviors than nonathletes. They administered a questionnaire concerning abusive behaviors to 126 college athletes and 216 nonathletes and found that athletes were involved in physical abuse of someone of the same sex and sexual abuse of someone of the opposite sex more often than their nonathlete counterparts. Further, athletes reported a history of prior abuse that was associated with later displaying abusive behavior and with being a victim of sexual abuse. The value of this study can be found in its finding that that athletes tend to play a greater role in some abusive behaviors than nonathletes and that modeling may be an important determinant of these behaviors.
Connolly, Mark R. (2000). "What's in a Name?" Journal of Higher Education 71(5):515.
While the focus on this essay is on the recent efforts by Native American activist groups to have the names of some college and high school sports teams changed from "Redmen," "Redskins," "Braves," "Chiefs," and so forth, the point is also made that as a result of the growing popularity of intercollegiate athletics (first in football and then later in basketball), many Americans who had never attended a state college found themselves supporting their sports teams and regarding them as their own. The importance of these sporting events in fostering a sense of community is also described: "Over time there emerged a group of people who not only shared an outward and enacted affection for their region's university sports teams but also often felt an implicit pride in the region itself" (515).
Courtenay, Will H. (2000). "Behavioral Factors Associated with Disease, Injury, and Death among Men: Evidence and Implications for Prevention." The Journal of Men's Studies 9(1):81.
According to Courtenay, high school and collegiate sporting activities are more dangerous for males than females. Male students are more likely than their female counterparts to engage in strengthening exercises (such as weight lifting) and team sports such as football, basketball, or baseball; unfortunately, these types of exercise are a contributor to a greater risk of injury and death among males. Males are also more likely than females to participate in risky sports and recreational activities and sports and recreation remains a main contributor to injuries sustained by those under age 18 years. Males under the age of 18 years also experience a much higher sports and recreation injury rates than females. Further, the author makes the important point that sports that are almost exclusively male are responsible for a large number of injuries and deaths; for instance, in one recent year, football was responsible for almost one-half million injuries and 13 deaths.
Cuneen, Jacquelyn and Angela Lumpkin. (2001). "Developing a Personal Philosophy of Sport." JOPERD — The Journal of Physical Education, Recreation & Dance 72(8):40.
In this essay, the authors make the point that in many cases, American sporting events have lost their sense of fair play, value for human life, and respect for others. "The media continually bombard the public with graphic examples of delinquent behavior by individuals participating in professional, collegiate, K-12, youth, and even recreational sports," the authors note and "The unethical behaviors of athletes, coaches, and sport leaders are not confined to playing fields and arenas, but pervade other aspects of sport, such as violations of rules governing drug use or recruiting" (40). Given that people engage in sporting events for a wide range of reasons, the authors assert that it is time for athletes to develop a moral code that embraces higher standards of conduct that will help reverse these recent trends and once again provide American sports with a sense of fair play and respect.
Fredenburg, Karen, Rafer Lutz, Glenn Miller et al. (2005). "Dismissals and Perceptions of Pressure in Coaching in Texas High Schools: Similarities and Differences with Previous Studies Show the Contemporary Face of Coaching Pressure." JOPERD– The Journal of Physical Education, Recreation & Dance 76(1):29.
In this essay, the authors report that there have been a number of recent studies and reports that suggest that the pressure in high school sports is growing, rather than declining. The authors cite an article in Sports Illustrated that described the alarming trends of parental misbehavior at youth sport events. The president of the National Alliance for Youth Sports reported that the incidence of parental misconduct at youth athletic events rose from 5% in 1995 to 15% in 2000; further Staffo (2001) (reviewed below) has reported numerous incidents of criminal violence by athletes in recent years. The authors provide some insightful observations through a survey of 229 high school principals. This survey determined that coaching is not a secure profession, and that the pressure to win may translate into more violent behaviors on the playing field.
Karen, David and Robert E. Washington. (2001). "Sport and Society." Annual Review of Sociology 187.
According to Karen and Washington, in spite its economic and cultural importance in American society, sports remain a relatively neglected and undertheorized area of sociological research. Sports represent a major part of the U.S. economy, the authors note, with expenditures in 1998 for commercial sports totaling $17.7 billion and an additional $21.4 billion being spent on physical fitness, golf, bowling, and sports and recreation clubs. "From our perspective," they say, "social class is a key component of our understanding of sports. It is important to understand what connects particular groups of people to particular sports activities and what role these play in the reproduction of inequality in a given society" (187). The authors conclude that sports must be regarded as a separate "field" of study with its own dynamics, history, and chronology that is relatively autonomous from the society of which it is a part. This last point was perhaps the most interesting since most of the sources reviewed consistently made the analogy that sports are largely a reflection, or a "mirror" of the larger society in which they take place.
Lance, Larry M. And Charlynn E. Ross. (2000). "Views of Violence in American Sports: A Study of College Students." College Student Journal, 34(2): 191.
As noted above, because sports are to some extent a reflection of the society that fosters them, and since violence is increasing in society, the authors suggest that it is reasonable to assert there should be more violence in sport; in this regard, past studies have shown that the causes of sport violence perceived by students are provocation, encouragement by coaches, peer pressure, the desire to win (because this is an implicit part of the game), revenge and retaliation, and as the result of role models. Emphasis on winning at any cost has resulted in an increased acceptance of violence as way of achieving that goal.; indeed, Lance and Ross suggest that violence has a high probability of occurring when its use represents the difference between winning and losing, as well as when there is weak officiating, sanctions are not severe, coaches are not willing or able to control their players, or even encourage them to break laws. Furthermore, Lance and Ross point out that among males, some are influenced by the macho image in society. For instance, an elbow thrown requires an equally physical reaction; many fail to accept that not to retaliate is the most courageous response. Competitors also increasingly provide what fans like — a situation that is exacerbated by media influences.
The authors report that this study was conducted to investigate perceptions of violence in sport in general and perceptions of violence in intramural sports for university participants in intramural sports in particular.
The presence of violence in sports was investigated using both social learning theory and social exchange theory to identify and account for factors that could be responsible. The authors used a 4-page questionnaire that was administered to the respondents as a group; the questionnaire collected data from 200 university intramural sports participants. The analysis of the resulting responses supported both the social learning theory and social exchange theory; in addition, the authors found significant support for the perception that "weak" officials who do not take complete control of player violation contribute to violence in sports for both intramural sports and sports in general. The authors add that significant support for the perception that violence in sport is likely to result in personal injury was also found.
The Lance and Ross study was determined to be valuable for two reasons: 1) the researchers were able to collect a large number of survey responses upon which to formulate their findings; and, 2) the thesis that there may be undue pressure being exerted on collegiate athletes to win: "To summarize," they say, "player violence takes place within as well as outside the roles. Pressure to win appears to be the major factor for sports violence" (191).
Rudd, Andrew and Sharon Kay Stoll. (1998). "Understanding Sportsmanship." JOPERD –The Journal of Physical Education, Recreation & Dance 69(9):38.
In this essay, Rudd and Stoll report on the rising tide of unsportsmanlike conduct, violence and disrespectful attitudes among professional and collegiate athletes in recent years. "The pandemic spread of unsportsmanlike conduct is currently denigrating all levels of American athletics," they note. "It does not seem to matter where one looks, unsportsmanlike conduct appears to be the norm in America rather than the exception. A quick review of any sport page will reveal unethical behaviors including tantrums, hijinks, biting, assault and battery, head butting, ad infinitum" (38). The authors suggest that administrators at all levels have failed to address the underlying nature of the problem by oversimplifying it; they recommend that: 1) those who would seek to teach a sense of sportsmanship to students must understand what the concept means, and 2) any regimen of instruction must take into account the personal aspects of the players to help them develop a sense of fair play and morality that will be taken onto the playing field.
Shields, David Lyle Light. (1996). "Sport, Militarism and Peace." Peace and Conflict 2(4):369.
According to Shields, there is a well-established connection between militarism and sports in the United States. "Sports are an important dimension of adolescent life. Perhaps there is no more ubiquitous symbol of high school existence than the football field, complete with snarling players acting out charades of male toughness, scantily clan cheerleaders hyping a subordinationist model of femininity, and bleachers filled with envious classmates and admiring parents" (369). In this regard, the author reports that one of the major factors that contributes to aggression and violence in sporting events is the social construction of masculinity that takes place on the playing field and its environs. "Especially in the highly commercialized male sports, a form of 'masculinity' is acted out and celebrated that is premised on patterns of domination and subordination" (369). In high school and collegiate sporting events, Shields suggests that male students learn how to use their bodies in "forceful and space-occupying ways," and that they learn to associate acts of intimidation, threat, and violence with "being a man" (369). The author concludes that despite its ability to promote a sense of camaraderie and fellowship among players, mere participate in a sporting event is not sufficient to promote a sense of fair play. Rather, he suggests that an emphasis should be placed on making the sport a context for learning that requires the active participation of parents, teachers and student-athletes alike.
Shields, Edgar W. Jr. (1999). "Intimidation and Violence by Males in High School Athletics." Adolescence 34(135):503.
According to Shields, violence is far too common in many sports and represents a serious problem; furthermore, he notes that intimidation is also widespread. Coaches and physical education teachers are increasingly being held responsible for this trend. In fact, Shields reports that some coaches have even suggested that violence is good as long as it "does not go too far," while still others have maintained that the fighting and slashing in ice hockey, spearing and late hits in football, and beanballs in baseball are already too harmful (135). To this end, the Shields' study examined verbal intimidation (VI), physical intimidation (VI), and physical violence (PV) in high school athletics, by both program and by sport. The identified antecedents included contextual setting, attitude, pressure, and coaching; a multiple regression analysis was used to assess relationships between antecedents and VI, PI, and PV. The results of this analysis showed that coaching was the only significant predictor in 9 of 15 regression analyses of overall VI, PI, and PV, and one of two significant predictors in 4 of 6 additional analyses; further, coaching was the only significant predictor of VI in basketball and football, PI in football and soccer, and PV in basketball and soccer. Finally, besides coaching, contextual setting was determined to be a significant predictor of PI in basketball, attitude was a significant predictor of PV in football, and pressure was a significant predictor of VI in soccer. The results of this study were valuable for coaches and PE teachers alike by emphasizing the importance of their attitudes about violence and how these can be projected on their students.
Spigner, Clarence. (1993). "African-American Student-Athletes: Academic Support or Institutionalized Racism?" Education 114(1):144.
In this analysis, the author makes the point that many proponents of African-American involvement in college sports believe this is a path to professional success that might not otherwise be available for many students, but studies have shown that some of these black students are being encouraged to participate in revenue-generating sporting activities at the expense of their personal educations. This has resulted in race-specific and gender-specific disparities on some predominately white campuses that can reasonably be expected to affect the nature of socio-academic life. For instance, Spigner notes that black students may not be able to find comparable dating and/or study partners, but more disturbingly, studies have shown that assault experiences among white and black college athletes suggest women may be at particularly risk given a campus culture that encourages male bonding in the organized violence of sports. The author recommends that teachers and counselors can be effective in promoting policy changes to help counter a pervasive macho-mentality on college campuses and ultimately the larger American society in which these events take place.
Staffo, Donald F. (2001). "Strategies for Reducing Criminal Violence among Athletes." JOPERD — The Journal of Physical Education, Recreation & Dance 72(6):38.
According to Staffo, while many contact sports are inherently violent by their very nature, there has been another trend that has emerged in recent years involving criminal violence by athletes from the professional level down to youth sports that is taking place off of the sporting field. This trend applies to professional sports (hockey in particular the author notes), but criminal violence is also an ongoing problem with college and high school athletes and youth sport participants as well. The author cites some startling examples of such criminal behavior by high school and college athletes from across the country and suggests that sports participants at all levels are becoming more violent, and some observers believe that the anti-violence initiatives taken to date have been inadequate and ineffective. Staffo's primary contribution in this study can be found in his conclusion that because they are in the best opportunity to witness personal interactions on the field, teachers and coaches can help reduce the incidence of off-field violence by counseling the offenders and advising the recipients of this violence about how to avoid becoming a victim in the future.
Summary
The research showed that high school and intercollegiate sports such as football and basketball are important components of a well-rounded curriculum that promotes healthier students and facilitates student interaction, thereby improving social involvement and ultimately enhancing student institutional affiliation and commitment. The research also showed that sports are not going to disappear from the American academic scene, so it is important for physical educators and students alike to understand the importance of their respective roles in the process, and to take whatever steps are needed to reduce the increasing incidence of violence in sporting events today.
---
Are you busy and do not have time to handle your assignment? Are you scared that your paper will not make the grade? Do you have responsibilities that may hinder you from turning in your assignment on time? Are you tired and can barely handle your assignment? Are your grades inconsistent?
Whichever your reason is, it is valid! You can get professional academic help from our service at affordable rates. We have a team of professional academic writers who can handle all your assignments.
Plagiarism free papers
Timely delivery
Any deadline
Skilled, Experienced Native English Writers
Subject-relevant academic writer
Adherence to paper instructions
Ability to tackle bulk assignments
Reasonable prices
24/7 Customer Support
Get superb grades consistently
Online Academic Help With Different Subjects
Literature
Students barely have time to read. We got you! Have your literature essay or book review written without having the hassle of reading the book. You can get your literature paper custom-written for you by our literature specialists.
Finance
Do you struggle with finance? No need to torture yourself if finance is not your cup of tea. You can order your finance paper from our academic writing service and get 100% original work from competent finance experts.
Computer science
Computer science is a tough subject. Fortunately, our computer science experts are up to the match. No need to stress and have sleepless nights. Our academic writers will tackle all your computer science assignments and deliver them on time. Let us handle all your python, java, ruby, JavaScript, php , C+ assignments!
Psychology
While psychology may be an interesting subject, you may lack sufficient time to handle your assignments. Don't despair; by using our academic writing service, you can be assured of perfect grades. Moreover, your grades will be consistent.
Engineering
Engineering is quite a demanding subject. Students face a lot of pressure and barely have enough time to do what they love to do. Our academic writing service got you covered! Our engineering specialists follow the paper instructions and ensure timely delivery of the paper.
Nursing
In the nursing course, you may have difficulties with literature reviews, annotated bibliographies, critical essays, and other assignments. Our nursing assignment writers will offer you professional nursing paper help at low prices.
Sociology
Truth be told, sociology papers can be quite exhausting. Our academic writing service relieves you of fatigue, pressure, and stress. You can relax and have peace of mind as our academic writers handle your sociology assignment.
Business
We take pride in having some of the best business writers in the industry. Our business writers have a lot of experience in the field. They are reliable, and you can be assured of a high-grade paper. They are able to handle business papers of any subject, length, deadline, and difficulty!
Statistics
We boast of having some of the most experienced statistics experts in the industry. Our statistics experts have diverse skills, expertise, and knowledge to handle any kind of assignment. They have access to all kinds of software to get your assignment done.
Law
Writing a law essay may prove to be an insurmountable obstacle, especially when you need to know the peculiarities of the legislative framework. Take advantage of our top-notch law specialists and get superb grades and 100% satisfaction.
What discipline/subjects do you deal in?
We have highlighted some of the most popular subjects we handle above. Those are just a tip of the iceberg. We deal in all academic disciplines since our writers are as diverse. They have been drawn from across all disciplines, and orders are assigned to those writers believed to be the best in the field. In a nutshell, there is no task we cannot handle; all you need to do is place your order with us. As long as your instructions are clear, just trust we shall deliver irrespective of the discipline.
Are your writers competent enough to handle my paper?
Our essay writers are graduates with bachelor's, masters, Ph.D., and doctorate degrees in various subjects. The minimum requirement to be an essay writer with our essay writing service is to have a college degree. All our academic writers have a minimum of two years of academic writing. We have a stringent recruitment process to ensure that we get only the most competent essay writers in the industry. We also ensure that the writers are handsomely compensated for their value. The majority of our writers are native English speakers. As such, the fluency of language and grammar is impeccable.
What if I don't like the paper?
There is a very low likelihood that you won't like the paper.
Reasons being:
When assigning your order, we match the paper's discipline with the writer's field/specialization. Since all our writers are graduates, we match the paper's subject with the field the writer studied. For instance, if it's a nursing paper, only a nursing graduate and writer will handle it. Furthermore, all our writers have academic writing experience and top-notch research skills.
We have a quality assurance that reviews the paper before it gets to you. As such, we ensure that you get a paper that meets the required standard and will most definitely make the grade.
In the event that you don't like your paper:
The writer will revise the paper up to your pleasing. You have unlimited revisions. You simply need to highlight what specifically you don't like about the paper, and the writer will make the amendments. The paper will be revised until you are satisfied. Revisions are free of charge
We will have a different writer write the paper from scratch.
Last resort, if the above does not work, we will refund your money.
Will the professor find out I didn't write the paper myself?
Not at all. All papers are written from scratch. There is no way your tutor or instructor will realize that you did not write the paper yourself. In fact, we recommend using our assignment help services for consistent results.
What if the paper is plagiarized?
We check all papers for plagiarism before we submit them. We use powerful plagiarism checking software such as SafeAssign, LopesWrite, and Turnitin. We also upload the plagiarism report so that you can review it. We understand that plagiarism is academic suicide. We would not take the risk of submitting plagiarized work and jeopardize your academic journey. Furthermore, we do not sell or use prewritten papers, and each paper is written from scratch.
When will I get my paper?
You determine when you get the paper by setting the deadline when placing the order. All papers are delivered within the deadline. We are well aware that we operate in a time-sensitive industry. As such, we have laid out strategies to ensure that the client receives the paper on time and they never miss the deadline. We understand that papers that are submitted late have some points deducted. We do not want you to miss any points due to late submission. We work on beating deadlines by huge margins in order to ensure that you have ample time to review the paper before you submit it.
Will anyone find out that I used your services?
We have a privacy and confidentiality policy that guides our work. We NEVER share any customer information with third parties. Noone will ever know that you used our assignment help services. It's only between you and us. We are bound by our policies to protect the customer's identity and information. All your information, such as your names, phone number, email, order information, and so on, are protected. We have robust security systems that ensure that your data is protected. Hacking our systems is close to impossible, and it has never happened.
How our Assignment  Help Service Works
You fill all the paper instructions in the order form. Make sure you include all the helpful materials so that our academic writers can deliver the perfect paper. It will also help to eliminate unnecessary revisions.
2.      Pay for the order
Proceed to pay for the paper so that it can be assigned to one of our expert academic writers. The paper subject is matched with the writer's area of specialization.
3.      Track the progress
You communicate with the writer and know about the progress of the paper. The client can ask the writer for drafts of the paper. The client can upload extra material and include additional instructions from the lecturer. Receive a paper.
4.      Download the paper
The paper is sent to your email and uploaded to your personal account. You also get a plagiarism report attached to your paper.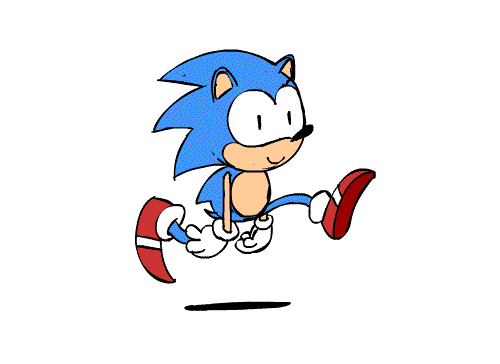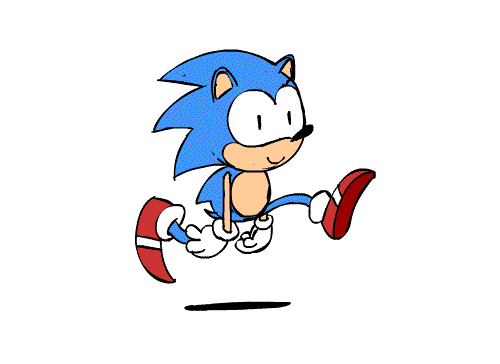 PLACE THIS ORDER OR A SIMILAR ORDER WITH US TODAY AND GET A PERFECT SCORE!!!
---