Third Mandibular Molar Extraction
Complications of Impacted Wisdom Teeth Extraction Surgery
Don't use plagiarized sources. Get Your Custom Essay on
Types of Impacted Mandibular Third Molars
Just from $13/Page
Types of Impacted Mandibular Third Molars
The third molars are often referred to as the "wisdom teeth." We have one set of mandibular and one set of maxillary third molars. They are some of last teeth to come in and usually arrive sometime between 17 and 25 years old. They are called "wisdom teeth" because the person is supposed to have gained some wisdom by that time ("What Are Wisdom Teeth?" 2009). Sometimes they do not come in as planned and will come in at an angle. When they do this, they can affect adjacent teeth. Most people have four, but sometimes a person can have more or less than average ("What Are Wisdom Teeth?" 2009). Impacted mandibular third molars are a common condition among young adults (Obiechina, Oji, & Fasola, 2001). Despite their common occurrence, few academic studies exist regarding their extraction and complications associated with the procedure.
Third molars can become impacted for a number of reasons. Insufficient musculo skeletal development of the mandible is the most common cause of impaction (Ma'aita, 2000). It can also because by a mismatch between the growth rates of the molar and the mandible (Ma'aita, 2000). The end result is that there is not enough room for the molars to grow and they begin to crowd the ramus (Ma'aita, 2000). Unerrupted third molars have been associated with the pathological development of a number of conditions. These include cystic lesions, neoplasms, pericoronitis, periodontitis, and root resorption (Ma'aita, 2000). In addition, the impacted molar can also cause harm to adjacent teeth (Ma'aita, 2000).
It is believed that third molars were used by our human ancestors for grinding plant material (Tiago, Pereira, & Francisco, 2006). It is postulated that our ancestors had larger jaws and more teeth than we do today (Tiago, Pereira, & Francisco, 2006). It is postulated that genetics are responsible for the development of wisdom teeth in many populations. However, some suggest that diet is closely linked to the formation of wisdom teeth in some populations (Tiago, Pereira, & Francisco, 2006). Various cultures differ in the percentage of persons that develop wisdom teeth. For instance, only 0.2% of Bantu develop wisdom teeth. Where nearly 100% of all Mexicans develop wisdom teeth (Tiago, Pereira, & Francisco, 2006). These differences are related to the PAX9 gene, perhaps in combination with other genes (Tiago, Pereira, & Francisco, 2006).
These factors help to explain why many wisdom teeth have to be removed. There is no longer room in the jaw for them. The fact that variations among different cultures exist in the development of wisdom teeth helps provide clues as to their use and the reasons why they do not always grow without incidence. If theories are correct and third molars are a genetic remnant of our ancient ancestors, then it explains why impaction occurs in many cases. The removal of wisdom teeth may not have been necessary for our ancient ancestors. However, today, we are faced with this nuisance.
Impaction occurs in several forms, mesio angular, horizontal, vertical, and disto angular (Mwaniki & Guthua, n.d.). Mesio angular means the tooth is angled toward the front of the mouth. Vertical impaction occurs when the tooth does not erupt fully through the gums. Disto angular impaction means the tooth is angled towards the back of the mouth. Horizontal impaction occurs when the tooth is angled a full 90% forward and begins to grow into the roots of the second molar.
The most common type of impaction is the messio angular, which was found to occur in 62.6% of patients in a Kenya study (Mwaniki & Guthua, n.d.). Horizontal occurred in 13%, vertical in 11.6%, and disto angular in 9.9% (Mwaniki & Guthua, n.d.). Other types of impactions represented the remainder (Mwaniki & Guthua, n.d.). In a study of Jordanian patients, only 43.4% were in the mesio-angular position (Ma'aita, 2000). In Mosul, a similar occurrence was found, with an incidence rate of 46% (Mohammad & Ismail, 2003). The results of these studies may indicate cultural differences in the development of impacted third molars.
The angle and depth of impaction are the key indicators as to the difficulty of the extraction procedure. Disto angular impactions in the maxilla are the easiest to extract. The most difficult are those that are extracted from the mandible. However, mesio angular impactions are the most difficult to extract in the maxilla and the easiest to extract in the mandible ((Hazza'a, Bataineh, & Odat, (2009).
The angle of impaction can be predictive as to any complications that may arise the development of pericoronitis is often associated with mesioangular and distoangular impactions (Hazza'a, Bataineh, & Odat, (2009). In some cases, a portion of the bone must be removed, if the tooth does not yield easily (Hazza'a, Bataineh, & Odat, (2009). Pell and Gregory developed a scale that is used to predict the difficult or potential for complications of a tooth extraction (Garcia, Sampedro, & Rey, 2000). One of the key factors, according to this scale is whether they are still completely encased in the jawbone. Bony impactions are more difficult to remove than those that are in soft tissue (Garcia, Sampedro, & Rey, 2000).
At timed the tooth erupts completely through the gum bed and the gum at the back of the wisdom tooth extends over the biting surface. This can be difficult to clean with a toothbrush (Garcia, Sampedro, & Rey, 2000). This type of impaction can be a common source of infection due to the accumulation of bacteria under the skin flap. This type of infection can cause considerable difficulties and can progress to a more serious infection. This type of infection can cause difficulty opening the mouth. Pain from this type of infection can affect the entire area and can run down the entire length of the jaw or the neck (Garcia, Sampedro, & Rey, 2000). Many times the skin flap must be removed. However, there is the potential for accidental severing of the nerve to the tongue in this procedure.
The Pell-Gregory scale has been used as the standard for estimating the difficulty of a procedure. However, the accuracy and reliability of this scale has come into question. It is now no longer considered to be the standard in risk assessment, particularly where mandibular molars are concerned. However, to date, nothing has been developed to replace it.
Oral surgeons know that certain molar extractions pose more difficulty than others. Many of these have already been discussed, such as the angle, depth, encasement in the jawbone and other factors. However, there are sometimes unforeseen factors that can have a negative impact on the ease of the procedure. For instance, advanced osteoporosis or other undiscovered conditions can have an impact on the ease of the extraction. Many of these factors are unforeseeable until the surgery is underway.
We are now familiar with the different types of simple impactions that can occur in the typical population of patients. Impactions, it left untreated can begin to crowd of affect the surrounding teeth. In some cases, a bony impaction can cause the mandible to break as the tooth attempts to push its way out. Another type of complication that can occur is when the root of the molar wraps around the alveolar nerve. When this occurs, as change in sensation on that side of the face can occur. This can be either temporary of permanent. However, this is a sensory nerve and does not affect the ability to move in any way.
There are very few cases where an impacted tooth can be allowed to remain. It is likely that at some time in the future, the impacted tooth will become problematic, either through damage to surrounding teeth, or through the onset of an infection. However, not all wisdom teeth become impacted. Standard practice is to remove all molars as a preventative measure to make certain that they do not become impacted in the future. However, this practice has become questionable in its ability to reduce the likelihood of impaction later in life.
A recent study used a longitudinal time study to examine the necessity of preventative removal of molars. The study found that there was not indication either way, as to whether this practice prevented overcrowded teeth in the future (the Cochrane Collaboration, 2005).It is clear that early removal of third molars is necessary when an impaction has already occurred. However, prophylactic removal of healthy wisdom teeth is a controversial practice. Some clinicians believe that this exposes the patient to undue risk for infection or damage to the interior alveolar nerve (Esposito, 2005).
Clinicians on both sides of the issue of prophylactic removal have excellent points. There is no clear direction in terms of prophylactic removal. Valid arguments exist on both sides of the argument. There are many factors present with individual patients that may affect the decision to perform prophylactic removal of healthy wisdom teeth. Every situation should be treated individually and the personal factors that affect the case should lead the decision on whether to remove healthy wisdom teeth or not. It was noted that factors affecting the removal of third molars vary from country to country depending on the stakeholders (Esposito, 2005).
In this section, we discussed the origins of third molars, as well as the different types of impaction that can occur. The effects of the type of impaction were found to be a factor in the ease if removal and the complications that may occur. Understanding types of impactions and the affect that they can have on the potential for complications is an important step in preventing complications before and after surgery. The following section will discuss the surgical procedures for removal of mandibular impactions.
Surgical Extraction of Impacted Mandibular Third Molars
Surgical extraction of third molars is performed for a number of reasons. They are sometimes performed to prevent surgery in older patients, although this reasoning is questionable (Valiati, Ibrahim, & Poli, et al., 2009). It can be performed to prevent root reabsorption, odontogenic cysts, tumors, and mandibular fractures (Valiati, Ibrahim, & Poli, et al., 2009). There are many conditions that could result in the need to remove a third mandibular molar. The exact surgical procedure used depends on the type of impaction, the depth of the impaction, depth, whether it is bony or in soft tissue, and many other factors. Removal of third molars is one of the most common procedures performed in the field of dentistry. The following will discuss the information available regarding how to perform the procedure.
Under normal conditions, the procedure is performed under local anaesthesia (Obiechina, Oji, & Fasola, 2001). However, if the impact is or unusual in any way, general anaesthesia is used (Obiechina, Oji, & Fasola, 2001). General anaesthesia is also used when the extraction lingual bone split technique is used (Obiechina, Oji, & Fasola, 2001). A majority of the procedures are performed under local anesthesia, with use of general anaesthesia representing the minority (Obiechina, Oji, & Fasola, 2001).
The procedure for removal of third molars is outlined in general dentistry textbooks (Sailor & Pajorola, 1999). The first step of the surgery is an examination and medical history. This examination will help to determine the type and extent of impaction, as well as uncover any medical conditions that could create extra risk during the procedure.
One of the key difficulties of oral surgery is that it is impossible to maintain aseptic conditions in the oral cavity. Therefore, the focus of surgical fields for oral surgery to prevent entry of foreign contaminants into the mouth (Sailor & Pajorola, 1999). One fields have been established, anaesthesia is administered. This will be either local or general, as indicated by the perceived difficulty of the extraction. Local anaesthesia is administered by injecting it into the interior alveolar nerve and the long buccal nerve (Sailor & Pajorola, 1999).
The process for all extractions follows the same general procedure. An incision is made in the gum where the tooth to be extracted is located. Positioning of the tooth determines the type of incision that will be used. For teeth that are positioned bucally, a vestibular tissue flap is used (Sailor & Pajorola, 1999). However, if the tooth is positioned lingually, an incision is made along the lingual gingival margin (Sailor & Pajorola, 1999). This allows the surgeon to access the tooth. An extraction pathway is established.
Once a pathway has been established, tooth removal begins. Retractors are used to protect soft tissues surrounding the tooth (Sailor & Pajorola, 1999). A metal spatula is inserted between the tooth to be extracted and any surrounding teeth to keep them from being damaged. The spatula is also used to separate the tooth from surrounding tissues and to "lift" it from the surrounding tissues (Sailor & Pajorola, 1999).
After the tooth is loosened from its position, the removal proves begins. This can be accomplished using the appropriate method depending on the type of impaction that has occurred. Soft Tissue extraction differs from bony extraction. Soft tissue extraction often involves using forceps to pull out the tooth. Bony extraction can be more complicated and may involve some fracturing of the bone (Sailor & Pajorola, 1999).
The tooth may need to be severed from surrounding tissues, or untangled from the second molar or the alveolar nerve. Care must be taken not to sever the alveolar nerve. One cannot determine the exact procedure that will be needed for tooth extraction until they are ready to perform it. It is likely that the impaction has changed the structure of the bones and tissues surrounding it.
Once the tooth is extracted, the skin flap is sutured and the wound it closed. Minimizing soft tissue damage during the procedure is the key to minimizing swelling and bleeding after the surgery. During the procedure, certain complications may occur that can affect the ability to minimize tissue and bone damage during the procedure, such as fracture of the mandible or exposure of the roots of adjacent teeth. Although the goal is to avoid these complications, sometimes they do occur despite one's best efforts. The procedure can become quite lengthy, as these new complications must be dealt with during the procedure.
This section presents the basics of the procedure. There are many variations to these practices. There are many situations that can arise during the procedure that can cause the surgeon to need to vary the procedures. Tooth extraction can be simple or complex, depending on the conditions that are present surrounding the tooth. The procedure for soft impactions is always easier then when the procedure involves bony impaction. Soft impactions often take shorter times to heal than bony impactions. The procedure for bony impactions can lead to mandibular fractures, at which point the heal time includes time for the mandible to repair itself.
Gauze pads should be placed at the site and the patient asked to bite down with firm, even pressure to control the bleeding (Sailor & Pajorola, 1999). However, this should not be overdone, as there is a potential to dislodge clots that have formed, thus prolonging bleeding rather than stopping it (Sailor & Pajorola, 1999). The bleeding should decrease over the course of the day and should completely subside on the day of the surgery, if the patient continues to follow instructions regarding changing and use of gauze pads (Sailor & Pajorola, 1999).
Post operatively the patient can expect to experience bleeding at the wound site. This can last for as long as three days and is of no concern, unless it is heavy or associated with pus (Sailor & Pajorola, 1999). Post operative instructions are an important part of the procedure and the patient must not disregard them. Following the instructions is essential for the prevention of serious side effects.
For the first 24 hours post-op it is not advised to rinse out the mouth with anything. Rinsing the mouth during this time can impede the formation of clots. The wound should be allowed to form clots naturally in order to control the bleeding as soon as possible (Sailor & Pajorola, 1999). Avoidance of prolonged bleeding is advisable at this time, if possible.
After the first 24 hours have passed the wound should be rinsed with lukewarm salt water. This practice promotes healing and reduces the likelihood of infection. This should be done twice a day until the swelling goes down (Sailor & Pajorola, 1999). This practice should continue for about a week after the surgery, rinsing every 6-12 hours (Sailor & Pajorola, 1999).
It is not unusual for the patient to experience a rancid tasting fluid for the first day or two after surgery. This is typically no cause for concern, although it is caused by bacteria in the mouth (Sailor & Pajorola, 1999). This different from the development of an actual infection. There are many naturally occurring flora in the human mouth and they tend to increase after surgery. The presence of an actual infection should be a point that is checked in a post operative examination 7-10 days after the surgery (Sailor & Pajorola, 1999).
One of the most important aspects of the surgery is aftercare. This aspect of the treatment is essential for the detection and elimination of any post-operative complications that may occur. At the time of the surgery, the patient should be advised as to what is normal and what may signal a complication. They should stay in contact with the dentist's office and report any unusual symptoms that may occur, particularly in the first week after the operation.
Post Operative Complication of Impacted Wisdom Tooth Extraction Surgery
Most wisdom tooth extractions occur without incident They are performed on such a regular basis that the new dentist quickly becomes experienced and has the opportunity to see many different situations and scenarios early on in their practice. Although most procedures occur without incident, occasionally problems arise that could be considered complications. Some of these complications are common and pose only a slight discomfort. Others are more serious and require immediate attention. The most severe complications can be life-threatening. The following will examine the range of complications that can occur post operatively.
Common Complications
Dry Socket
Dry socket occurs when the blood clots at the extraction site are dislodged, fall out, or fail to form in the first place. Often this is beyond the control of the patient. However, it can be precipitated by smoking, blowing one's nose, spitting, or drinking with a straw (Sailor & Pajorola, 1999). Disregard of the surgeon's instructions can cause this condition to occur. Any activities that change pressure inside of the mouth can cause dry socket, including sneezing or playing a musical instrument (Sailor & Pajorola, 1999).
Several conditions predispose a patient to developing dry socket. Smoking is one of the greatest risk factor for the development of this condition. In addition, patients that experienced dry socket in the past are more likely to experience it in the future as well. It is more common in mandibular, as opposed to maxillary extractions (Sailor & Pajorola, 1999). Complicated extractions also pose a greater risk for the development of dry socket (Sailor & Pajorola, 1999).
Dry socket will cause the extraction site to become irritated and painful as the bone lining the tooth socket becomes inflamed (Sailor & Pajorola, 1999). The clot at the extraction site serves as a protective barrier that will not allow food particles or other debris to become trapped in the socket. This can lead to serious infection, if not attended to be the surgeon immediately. The patient should contact their surgeon immediately if they suspect that dry socket has developed. Dry socket in itself is irritating, but not a serious complication. The danger is that food will become trapped in the socket due to the loss of its protective barrier and a more serious infection can occur.
When dry socket occurs, the surgeon may elect to simply flush out any debris and instruct the patient as to the care of the socket. However, in some cases, the surgeon may elect to clean out the socket under local anesthetic to cause another blood clot to form (Sailor & Pajorola, 1999). An NSAID, such as ibuprofen is typically prescribed for pain. Dry sockets that do not become serious typically heal within two weeks without any treatment at all (Sailor & Pajorola, 1999).
Pain and Edema
Post-operative pain and edema of the mandibular area are to be expected (Valiati, Ibrahim, & Poli, et al., 2009). Swelling increases in severity with the length of the procedure and the depth of the impaction (Kim, Choi, & Wang et al., 2006). Painful swelling is a sign that the healing process is progressing normally and should not be considered a complication. Swelling may last from a few days to several weeks. Swelling typically peaks and then subsides after the surgery. Many factors affect the severity of the peak and how long it takes to subside.
Swelling alone should not be cause for concern and surgeons should inform their patients to expect swelling post-operatively. However, swelling that fails to subside or that disappears and then reappears after a few weeks is cause for concern. Swelling that does not subside, or that is accompanied by other symptoms, such as oozing pus, or fever could be a sign of a more serious infection. If this occurs, the patient should be instructed to call their surgeon immediately for instructions. Swelling that subsides and then reappears can be a sign that a small piece of bone or a tooth fragment is still in the wound. This should be treated immediately by surgical removal (Sailor & Pajorola, 1999).
Excessive Bleeding
Postoperative bleeding is another potential complication. However, this is typically controlled through the insertion of an absorbable gelatin sponge (Kim, Choi, & Wang et al., 2006). In the procedural section of this study, we addressed the normal course of postoperative bleeding. However, in a small number of cases, blood will not clot normally and the patient may need to be rushed to an emergency room for treatment.
Certain conditions and medications can hinder the ability of the body to form blood clots. Blood pressure, the presence of congenital hemophilia, and many medications can cause the blood to fail to clot post-operatively. The best means for preventing this from happening is through thorough patient screening pre-operatively. Review of the patient's health history should reveal the presence of any factors that could hinder their ability to clot, placing them at a greater risk for excessive bleeding.
The surgeon must specially inquire about the presence of these conditions and inform the patient of the importance of their honesty about potential conditions that could arise. Patients will often willingly provide this information and a plan can be devised to help prevent excessive blood loss from occurring. However, sometimes conditions may be present of which the patient is not aware, causing unexpected blood loss to occur.
The tools and knowledge necessary to control excessive blood loss should be readily available in the operating room. The surgeon should be able to recognize the symptoms of excessive blood loss, other than bleeding, such as palor, drop in blood pressure, mental confusion and loss of consciousness. Should attempts to control bleeding fail, the surgeon should not hesitate to transport the patient to a local emergency facility that is equipped to handle this complication.
Infection
Postoperative infection is one of the potentially most serious of the complications that can result from extraction of an impacted mandibular molar. A recent study found that infections occur in approximately 5.5% of molar extractions (Al-Asfour, 2009). This study was conducted on a group of patients that met the criteria for having no preoperative antibiotic regimen.
Like the risk for excessive bleeding, certain risk factors such as age, a disease of the immune system, or taking certain medications can predispose a patient to an elevated risk of infection. These factors should also be included in the preoperative interview. In most cases, the patient will be aware of these risk factors, or they should be obvious upon examination. Patients that are considered to be in the high-risk category may be given a regimen of antibiotic prior to the surgery to help build their immune system.
The risk of infection should always be considered in any surgical procedure. However, only a small percentage of patients will benefit from the administration of antibiotics prior to the procedure. Although the risk of infection is present in every patient, most patients will have a healthy enough immune system to fight the offending microbes.
Patients should be instructed to self-monitor for signs of infection for as much as a month after the surgery. They should be made aware of what is normal in the healing process and what could indicate the need for intervention. Most post-operative infections can be treated with a regimen of antibiotics. In some cases, pus or other fluids must be drained in the surgeon's office. Flushing the wound site with hydrogen peroxide can help to eliminate many minor infections. Should the infection go unchecked or signs appear that could indicate a systemic infection, outside assistance for the patient's general practitioner should be obtained.
The best insurance against the development of serious infections in post-operative patients is cleanliness and adherence to proper aseptic protocols. Of these, the washing of hands remains the most important practice in the health care field. Careful monitoring is another key factor in preventing the onset of serious infection. Infections that are caught and controlled early are less likely to develop into life-threatening levels.
The necessity of catching infections early should be stressed to patients. Many times, serious infections occur because early warning signs of serious infection are ignored by the patient. When allowed to go unchecked, a minor infection can quickly develop into a more serious condition. This can happen in only a few hours. Therefore, patients must be aware of the symptoms of infection and how to distinguish them from normal conditions that often accompany tooth extraction. However, the patient should be encouraged not to self-diagnose and to call the office when in doubt. It is much better to see a patient for a false alarm than to allow a serious infection to go unchecked.
Rare Complications
Conditions such as dry socket, pain, swelling, bleeding, and infection represent the most common complications of third mandibular molar extraction. With the exception of infection, these conditions are considered a normal effect of the surgery, unless they occur in excess. Infection is still a rare occurrence, particularly with modern surgical procedures, proper pre-screening of patients and pre-operative administration of antibiotics. There are other conditions that occur even less frequently, but that must be mentioned as a potential post-operative complication. The following will address complications that occur infrequently, but that must still be considered as potential surgical risk.
Severance of Nerves
The mandibular molars lie close to the inferior alveolar and lingual nerves. The inferior alveolar nerve enters the mandible at the mandibular foramen and then follows a route that exits the mandible at the sides of the chin. The inferior alveolar nerve is responsible for sensation to the lower teeth, as well as the sense of touch to the chin and lower lip. This is a sensory nerve and does not affect the ability to eat, talk, or otherwise move the mandible. This nerve must be anaesthetized in order to prevent excessive pain during the extraction process.
The lingual nerve is located just inside the mandible. It enters the tongue and is responsible for the sense of touch and taste to the rear front portion of the tongue. It also supplies sensation to the gums on the inside surface of the dental arch. Loss of sensation in this nerve will can cause the patient to lose a portion of their sense of taste.
Lesion of the alveolar and lingual nerves is also a potential risk for this surgery. This complication may cause permanent nerve damage in the area (Valiati, Ibrahim, & Poli, et al., 2009). Severance of the lingual nerve can cause permanent numbness, loss of taste and dysthesia of the anterior two-thirds of the tongue (Bernard & Mintz, 2003). Although severance of these nerves will not affect the ability of the patient to function, they can cause them some discomfort and loss of sensation.
Damage to the nerves is usually temporary and the nerves will regenerate with time (Sailor & Pajorola, 1999). However, sometimes the damage is permanent and will affect the patient's ability to distinguish certain foods or future injury to these areas. Damage to these nerves most typically occurs during the process of lifting the teeth, or can occur from inadvertent damage by the surgical drill (Sailor & Pajorola, 1999).
This type of damage is rare, but must remain in the back of the surgeon's mind as they perform the procedure. These injuries are entirely preventable, but must be considered as a potential surgical risk. One might also mention that damage to these nerves during the surgical procedure can lead to a malpractice case, particularly if the damage is permanent.
The surgeon is the only person who can prevent this type of damage. In some cases, damage to these nerves cannot be prevented, particularly when the roots of the third molar are wrapped around or entangled in the nerve. In these cases, the loss of sensation or pain is typically evident before the surgery and will be the likely cause for presentation by the patient. Naturally occurring nerve damage cannot be prevented and in this case, removal of the offending tooth is the best cure. The longer the duration of the damage, the more likely it is to cause permanent, rather than temporary loss of sensation.
Aspiration of Tooth and Bon
Precautions should be taken to minimize the possibility of aspiration due to swallowing of the teeth (Valiati, Ibrahim, & Poli, et al., 2009). This is another completely preventable, but potentially life threatening risk of tooth extraction. The surgeon should be aware of this risk and take any precautions necessary to prevent this from occurring. They should be aware of first aid treatments that may be necessary in this event and ready to transport the patient to an appropriate facility, should it become necessary.
The exact precautions that need to be taken to prevent aspiration depend on the type of surgery that is necessary and the location of the tooth. However, mention of steps to prevent this occurrence should be made in the surgical plan. Many times, prevention of this complication will require careful attention of the surgeon during the procedure.
Mandibular Fracture
Fracture of the mandible is another potential risk that can be associated with the surgical procedure. Impaction of the third molar can cause a risk for fracture of the mandible. However, there is also the potential for fracture to occur during the procedure (Valiati, Ibrahim, & Poli, et al., 2009). Nearly 97% of all fractures occurring in the mandibular angle were found to be associated with the impaction of third mandibular molars (Valiati, Ibrahim, & Poli, et al., 2009). A majority of these patients were over the age of 40 (Valiati, Ibrahim, & Poli, et al., 2009).
Bony impactions pose a greater risk for fracture than soft impactions. In bony impactions, the bone is often involved long before the surgery. Bony impactions may cause micro-fractures in the bone that may split off completely during surgery. In this case, mandibular fracture is difficult to avoid. Radiography can provide clues that this type of risk is apparent. Through this technique, potential fracture sites can be identified and procedures can be developed to help limit the risk of mandibular fracture.
Fracture of the mandible cannot always be avoided and for certain difficult extractions, the bone must be broken as part of the procedure. The patient undergoing this type of procedure can be expected to have an extended healing time, as they must not only heal the incision wound, but they must repair bone as well.
Mandibular fracture, whether preexisting, accidental, or as a part of the procedure will more than likely cause additional swelling and pain for an extended period of time. The degree and severity of the injury are difficult to predict. For minor fractures, limitation of activities and actions to reduce pain and swelling may be all that are needed. In more severe cases, pins, wires, plates and other devices may need to be installed. If the need for these appliances can be determine prior to surgery, arrangements can be made to have them performed by a qualified professional, as these types of treatments are beyond the scope of most general dentists.
If the fracture occurs during surgery, the patient will often have to undergo another procedure to get the needed repairs. The job of the oral surgeon at this point is to stabilize the injury so that it does not worsen of cause further damage. Mandibular fracture can cause damage to the surrounding nerves. An unstable fracture can move around and cause damage to surrounding teeth as well.
If possible, mandibular fractures should be avoided. The presence of existing fractures, previous scars from fractures, and any symptoms that may be associated with fractures should be part of the surgical pre-screening process. Radiography is one of the most important tools in the assessment of pre-existing fractures. Mandibular fracture is a serious complication, but it can be managed successfully if proper attention is provided to the problem.
Hyperextensions of Jaw
The final complication that was not mentioned in the literature, but that must be considered is hyperextension of the mandible. Hyperextension of the mandible can occur during the surgical process. The key reason for this complication is due to the need for a wider access area to perform the extraction, the patient is typically anesthetized and is not aware of the hyperextension until the anesthesia wears off.
Injuries and pain due to the hyperextension of the mandible are typically due to stretching of the tendons and ligaments associated with the jaw. Typically, no treatment is needed for this condition, but it can cause additional pain and swelling not associated with the extraction process itself. The most common cause of these injuries stems from resting of arms and appendages on the jaw by the dentist or assistant. Often they are not even aware that this has occurred, as they are focusing on the procedure itself.
The dentist or assistant may not be aware that a hyperextension has occurred, but they should consider the possibility if the patient complains of neck, shoulder, or facial pain that is not consistent with the surgical procedures. Hyperextension of the mandible can also cause ear pain and swelling, headaches, neuralgia and other symptoms that are not a direct result of the procedure. If these symptoms are bothersome or continue for an extended period after the surgery, additional assistance from other medical specialties may be needed.
Conclusion
Many complications, such as periodontal pockets and infection can be controlled through the use of a regimen of oral hygiene, scaling, and caries stabilization performed before surgery (Leung, Corbet, & Kan, 2005). Some complications are a result of the impacted molar itself. However, others are a result of the surgical procedure. Proper preventative measures are the best response to surgical complications of third mandibular molar extractions.
This research has explored the reasons for the need to extract third mandibular molars and the most common elements of the surgical procedure itself. It focused on the most common and uncommon complications of the surgical procedure. Although, it is not always possible to foresee some complications that may arise during and after the surgery, many complications can be avoided through proper screening and examination of the patient prior to the surgery. Awareness of the many eventualities that can occur and having a plan in place is another key element to avoiding many of the more serious complications. Third mandibular molar extraction is a common procedure and can be performed safely and with as little discomfort as possible, if proper attention to the potential complications of the procedure are addressed as a part of standard surgical practices.
References
Al-Asfour, a. (2009). Postoperative Infection After Surgical Removal of Impacted Mandibular
Third Molars: An Analysis of 110 Consecutive Procedures. Med Princ Pract 18:48-52.
Bernard, G. & Mintz, V. (2003), Evidence-based means of avoiding Lingual Nerve Injury
following Mandibular Third Molar Extractions. Brazilian Journal of Oral Science. 2 (5):
2003. Retrieved July 13, 2009 from http://www.dentalindia.com/lingual.html.
Esposito M. (2005). Impacted wisdom teeth. Clin Evid. Jun; (15): 1868-1870.
Garcia, a., Sampedro, F., Rey, J., Vila, P. And Martin, M. (2000). Pell-Gregory classification is unreliable as a predictor of difficulty in extracting impacted lower third molars. British Journal of Oral and Maxillofacial Surgery. 38 (6): 585-587.
Hazza'a a, Bataineh a, Odat a. Angulation of Mandibular Third Molars as a Predictive Factor
for Pericoronitis. J Contemp Dent Pract 2009 May; (10)3:051-058.
Kim, J., Choi, S., Wang, S. & Kim, S. (2006). Minor complications after mandibular third molar surgery: type, incidence, and possible prevention. Elisvier Health. 102 (2): e4-e11.
Leung, W., Corbet, E., Kan, K., Lo, E., & Liu, J. (2005). A regimen of systematic periodontal care after removal of impacted mandibular third molars manages periodontal pockets associated with the mandibular second molars. Journal of Clinical Peridontology. 32 (7):
725-731.
Ma;aita, J. (2000). Impacted Third Molars and Associated Pathology in Jordanian Patients. Saudi Dental Journal. 12 (1): 16-19.
Mohammad, a. & Ismail, L. (2003). Incidence of impacted third molar among Mosul dental students. Al-Radidain Dental Journal. 3 (2): 82-87.
Mwaniki, D. & Guthua, S. (n.d.). Incidence of Impacted Mandibular Third Molars Among
Dental Patients in Nairobi, Kenya. Odonto-Stomatologie Tropicale. Retrieved July 13,
2009 from http://www.santetropicale.com/resume/27402.pdf.
Obiechina, a., Oji, C., & Fasola, a. (2001). Impacted Mandibular Third Molars: Depth of Impaction and Surgical Methods of Extraction Among Nigerians. Odonto-Stomatologie
Tropicale. Retrieved July 13, 2009 from http://www.santetropicale.com/resume/29406.pdf
Sailor, H. & Pajorola, G. (1999). Oral Surgery for the General Dentist. Stuttgart, Germany.
George Thieme Verlag.
The Cochrane Collaboration (2005). "Interventions for treating asymptomatic impacted wisdom teeth in adolescents and adults." The Cochrane Database of Systematic Reviews (John
Wiley and Sons, Ltd.).
Tiago V. Pereira, Francisco M. Salzano, Adrianna Mostowska, Wieslaw H. Trzeciak, Andres
Ruiz-Linares, Jose a.B. Chies, Carmen Saavedra, Cleusa Nagamachi, Ana M. Hurtado,
Kim Hill, Dinorah Castro-de-Guerra, Wilson a. Silva-Junior,§and Maria-Catira Bortolini
(2006). Natural selection and molecular evolution in primate PAX9 gene, a major determinant of tooth development. Proc Natl Acad Sci USA. 103 (15): 5676 — 5681.
Valiati, R., Ibrahim, D., Poli, V.D. Heitz, C., Pagnoncelli, R. & Silva, D. (2009). Mandibular
Fracture During Mandibular Third Molar Extraction . The Internet Journal of Dental
Science. 6 (2). Retrieved July 13, 2009 from http://www.ispub.com/journal/the_internet_journal_of_dental_science/volume_6_number
_2_25/article/mandibular_fracture_during_mandibular_third_molar_extraction.html.
"What Are Wisdom Teeth?" (2009). HealthLink BC. Retrieved July 13, 2009 from http://www.healthlinkbc.ca/kbase/topic/mini/hw172025/overview.htm
---
Are you busy and do not have time to handle your assignment? Are you scared that your paper will not make the grade? Do you have responsibilities that may hinder you from turning in your assignment on time? Are you tired and can barely handle your assignment? Are your grades inconsistent?
Whichever your reason is, it is valid! You can get professional academic help from our service at affordable rates. We have a team of professional academic writers who can handle all your assignments.
Plagiarism free papers
Timely delivery
Any deadline
Skilled, Experienced Native English Writers
Subject-relevant academic writer
Adherence to paper instructions
Ability to tackle bulk assignments
Reasonable prices
24/7 Customer Support
Get superb grades consistently
Online Academic Help With Different Subjects
Literature
Students barely have time to read. We got you! Have your literature essay or book review written without having the hassle of reading the book. You can get your literature paper custom-written for you by our literature specialists.
Finance
Do you struggle with finance? No need to torture yourself if finance is not your cup of tea. You can order your finance paper from our academic writing service and get 100% original work from competent finance experts.
Computer science
Computer science is a tough subject. Fortunately, our computer science experts are up to the match. No need to stress and have sleepless nights. Our academic writers will tackle all your computer science assignments and deliver them on time. Let us handle all your python, java, ruby, JavaScript, php , C+ assignments!
Psychology
While psychology may be an interesting subject, you may lack sufficient time to handle your assignments. Don't despair; by using our academic writing service, you can be assured of perfect grades. Moreover, your grades will be consistent.
Engineering
Engineering is quite a demanding subject. Students face a lot of pressure and barely have enough time to do what they love to do. Our academic writing service got you covered! Our engineering specialists follow the paper instructions and ensure timely delivery of the paper.
Nursing
In the nursing course, you may have difficulties with literature reviews, annotated bibliographies, critical essays, and other assignments. Our nursing assignment writers will offer you professional nursing paper help at low prices.
Sociology
Truth be told, sociology papers can be quite exhausting. Our academic writing service relieves you of fatigue, pressure, and stress. You can relax and have peace of mind as our academic writers handle your sociology assignment.
Business
We take pride in having some of the best business writers in the industry. Our business writers have a lot of experience in the field. They are reliable, and you can be assured of a high-grade paper. They are able to handle business papers of any subject, length, deadline, and difficulty!
Statistics
We boast of having some of the most experienced statistics experts in the industry. Our statistics experts have diverse skills, expertise, and knowledge to handle any kind of assignment. They have access to all kinds of software to get your assignment done.
Law
Writing a law essay may prove to be an insurmountable obstacle, especially when you need to know the peculiarities of the legislative framework. Take advantage of our top-notch law specialists and get superb grades and 100% satisfaction.
What discipline/subjects do you deal in?
We have highlighted some of the most popular subjects we handle above. Those are just a tip of the iceberg. We deal in all academic disciplines since our writers are as diverse. They have been drawn from across all disciplines, and orders are assigned to those writers believed to be the best in the field. In a nutshell, there is no task we cannot handle; all you need to do is place your order with us. As long as your instructions are clear, just trust we shall deliver irrespective of the discipline.
Are your writers competent enough to handle my paper?
Our essay writers are graduates with bachelor's, masters, Ph.D., and doctorate degrees in various subjects. The minimum requirement to be an essay writer with our essay writing service is to have a college degree. All our academic writers have a minimum of two years of academic writing. We have a stringent recruitment process to ensure that we get only the most competent essay writers in the industry. We also ensure that the writers are handsomely compensated for their value. The majority of our writers are native English speakers. As such, the fluency of language and grammar is impeccable.
What if I don't like the paper?
There is a very low likelihood that you won't like the paper.
Reasons being:
When assigning your order, we match the paper's discipline with the writer's field/specialization. Since all our writers are graduates, we match the paper's subject with the field the writer studied. For instance, if it's a nursing paper, only a nursing graduate and writer will handle it. Furthermore, all our writers have academic writing experience and top-notch research skills.
We have a quality assurance that reviews the paper before it gets to you. As such, we ensure that you get a paper that meets the required standard and will most definitely make the grade.
In the event that you don't like your paper:
The writer will revise the paper up to your pleasing. You have unlimited revisions. You simply need to highlight what specifically you don't like about the paper, and the writer will make the amendments. The paper will be revised until you are satisfied. Revisions are free of charge
We will have a different writer write the paper from scratch.
Last resort, if the above does not work, we will refund your money.
Will the professor find out I didn't write the paper myself?
Not at all. All papers are written from scratch. There is no way your tutor or instructor will realize that you did not write the paper yourself. In fact, we recommend using our assignment help services for consistent results.
What if the paper is plagiarized?
We check all papers for plagiarism before we submit them. We use powerful plagiarism checking software such as SafeAssign, LopesWrite, and Turnitin. We also upload the plagiarism report so that you can review it. We understand that plagiarism is academic suicide. We would not take the risk of submitting plagiarized work and jeopardize your academic journey. Furthermore, we do not sell or use prewritten papers, and each paper is written from scratch.
When will I get my paper?
You determine when you get the paper by setting the deadline when placing the order. All papers are delivered within the deadline. We are well aware that we operate in a time-sensitive industry. As such, we have laid out strategies to ensure that the client receives the paper on time and they never miss the deadline. We understand that papers that are submitted late have some points deducted. We do not want you to miss any points due to late submission. We work on beating deadlines by huge margins in order to ensure that you have ample time to review the paper before you submit it.
Will anyone find out that I used your services?
We have a privacy and confidentiality policy that guides our work. We NEVER share any customer information with third parties. Noone will ever know that you used our assignment help services. It's only between you and us. We are bound by our policies to protect the customer's identity and information. All your information, such as your names, phone number, email, order information, and so on, are protected. We have robust security systems that ensure that your data is protected. Hacking our systems is close to impossible, and it has never happened.
How our Assignment  Help Service Works
You fill all the paper instructions in the order form. Make sure you include all the helpful materials so that our academic writers can deliver the perfect paper. It will also help to eliminate unnecessary revisions.
2.      Pay for the order
Proceed to pay for the paper so that it can be assigned to one of our expert academic writers. The paper subject is matched with the writer's area of specialization.
3.      Track the progress
You communicate with the writer and know about the progress of the paper. The client can ask the writer for drafts of the paper. The client can upload extra material and include additional instructions from the lecturer. Receive a paper.
4.      Download the paper
The paper is sent to your email and uploaded to your personal account. You also get a plagiarism report attached to your paper.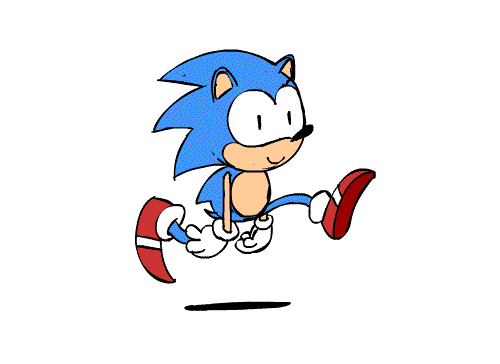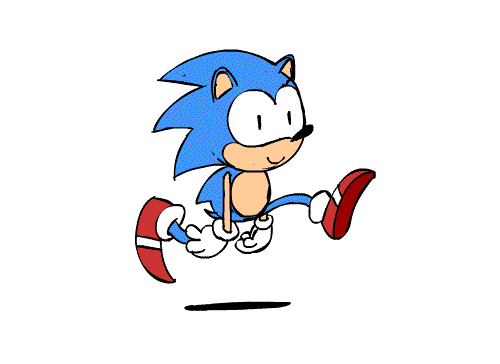 PLACE THIS ORDER OR A SIMILAR ORDER WITH US TODAY AND GET A PERFECT SCORE!!!
---