Domestic abuse […] abuse directed toward women, and what can be done to help control this abuse. Domestic abuse is one of the most pervasive problems facing our society today. Often, the abuse is kept secret because of fear or threats from abusive partners. To understand domestic abuse, many studies have been conducted, but one thing remains clear. Domestic abuse is prevalent in all levels of society, and it must be controlled for our society to truly be successful and modern.
It is estimated that domestic abuse affects at least 2 million married Americans every year. The number rises further when adding in non-married and gay couples (Hamberger and Renzetti, 1996, pg. xi). Clearly, the problem of domestic abuse is widespread, even out of control in America today. While domestic abuse happens in both sexes, it seems to affect women more than it does men. Women are often dominated so effectively by their partners that they will not speak out about the abuse because they are fearful of more violence. Some men even threaten their partners with death if they discuss the violence at home. Some women are held virtual prisoners in their own homes by their abusive mates. What causes domestic abuse, and how can it be controlled in our country?
Don't use plagiarized sources. Get Your Custom Essay on
Pervasive problems facing our society today
Just from $13/Page
Just like most violent criminals, domestic abusers have some patterns of behavior in common. Many researchers have found that majorities of abusers have psychological disorders. They write, "The most frequently reported are the borderline, antisocial, and compulsive personality disorders and [ … ] the violence-prone personality" (Hamberger & Renzetti, 1996, pg. xii-xiii). In addition, it is common for abusers to come from abusive homes; they simply repeat the violent patterns they learned as children. In addition, one self-proclaimed abuser notes, abusers tend to have low self-esteem, volatile tempers, are exceptionally possessive and/or jealous, have a need to have power over others, feelings of isolation and a need to be "fixed" or taken care of, a history of cruelty or violence, and fear of abandonment, which may often stem from childhood abuse (H., Will). However, not all abusers have psychological problems, and other experts argue that abusers are as much a product of society as they are their own personality disorders (Hamberger & Renzetti, 1996, pg. xiii). Thus, male abusers come from a variety of backgrounds, and some choose to continue aggressive behaviors learned in childhood, while others do not. Male abusers do tend to subordinate and exercise excessive control over their partners in an effort to dominate every aspect of their lives. Researchers have also discovered that men and women are intrinsically unlike in aggressive situations, and in developing aggressive tendencies. Men tend to have more aggressive tendencies than women do, and these tendencies can lead to aggressive and violent behavior throughout their lives. Certainly, biological differences are important in these tendencies, as this researcher states,
Since the biological anatomies of the two sexes differ, both the nature and the resolution of the developmental conflicts they undergo are hypothesized to differ. These differences produce more aggression, competition, guilt, and outer-directedness in males; and more passivity, shame, inner-directedness, jealousy, and masochism in females (Brody, 1985, p. 21).
Thus, females tend to be victims of more abusive behavior than men are, and men tend to be more aggressive and dominant. These researchers continue, "The reality of domination at the societal level is the most crucial factor contributing to, and maintaining, wife abuse at the individual level" (Hamberger & Renzetti, 1996, p. 127). In addition, men contain a gene that is hyperaggressive, so this violent aggression is known as a part of every man. Researchers note, "A Dutch team even identified a gene for hyperaggression in men. But even normal men are born killers" (Ghiglieri, 2000, p. 30). Males tend to dominate and subjugate their partners more, and more effectively, and this is one of the main societal factors that leads to the continuation of abuse. Our society indeed encourages these male dominant behaviors in a wide variety of ways, from violent football games seen as "harmless" Sunday afternoon entertainment, to the prevalence of male-dominated violent video games that perpetuate the male domination myth. Men grow up in a male dominated society, and many are taught it is acceptable to exert their power over those weaker than they are, from animals in the forest to women at home cooking dinner.
Some people believe domestic abuse only exists when there is physical violence in the relationship. However, many different forms of abuse exist, and many abuses utilize intricate forms of mental abuse, sometimes combined with physical abuse, and sometimes by itself. Psychological abuse is even more difficult to discover than physical abuse, because there are no wounds on the outside to show, only wounds on the inside. One psychologist defined psychological abuse as "characterized by exploitative or excessive expressions of power and dominance that demean, belittle, undermine, control, define, and criticize an individual in order to create submission" (Chang, 1996, pg. 12). A psychologically abused woman said of her abusive husband, "I think I could be the wife he wants, but when I try to do that I lose so much of me that I become depressed. If I try to get him to understand my side, he says that I am being selfish and then leaves. It doesn't matter what I do, I end up depressed. (40-year-old teacher)" (Chang, 1996, pg. 1). Psychological abuse can also be more difficult to leave, because the abused women often do not recognize, or refuse to recognize the mental abuse, and feel the relationship problems all lie with them. Psychological abuse can last for decades, but more women are able to leave psychological abusers, because they do not threaten violence as violent abusers do, and often women realize they are suffering from abuse, and gather the courage to leave the relationship.
People tend to believe that domestic abuse occurs only in lower income households by men with less education. This is often the case, however, many researchers note,
While domestic abuse occurs at a higher rate in African-American communities, the problem is not race; the problem, authorities say, is poverty, despair, unemployment, and racism. Most of the reported abuse cases happen in poor and crime-ridden neighborhoods where couples or families in crisis have little or no access to counseling or remedies (Davis, 2003, pg. 150).
However, domestic abuse can occur at any level of society, and as research and studies continue, more "upper-class" cases of abuse are discovered every day. One upscale woman stated, "No, I'm not a battered wife,' she said resolutely. This even though her husband, in addition to the emotional abuse, had at various times in their twelve-year marriage smacked her face, choked her, and backhanded her across a room. 'What happened to me, it doesn't have a name'" (Weitzman, 2000, pg. 18). However, domestic abuse is abuse, no matter where it occurs, and findings indicate that it is occurring more commonly in households of every description. In upscale households (those with more than $100,000 in income), domestic abuse is much more common than previously thought. In fact, while abuse still occurs more in lower income homes, especially where the man has less education that the woman, and unemployment or poverty is a key issue, more and more abuse is being discovered in middle- and upper- income homes. This problem is more widespread than previously thought, and more women are suffering at the hands of partners. While researchers may never know all the reasons men abuse women, and women do not report the abuse, more studies continue to uncover abuse and violence in all areas of American life. Women must learn to recognize abuse, and be encouraged to report it when it happens, before it can become even worse, or turn deadly.
Many women do not report domestic abuse, or ask for help or treatment, so the numbers of abuse cases in America could actually be much higher. Unfortunately, as recently as 1992, only 14.6% of wives who were seriously assaulted actually called the police (Buzawa 113). In addition, only ten years ago in 1994, the United States Department of Justice, Bureau of Justice Statistics Sourcebook of Criminal Justice Statistics did not even contain the term "domestic violence" in its' over 700 pages of assessment and data (Davis, 1998, pg. 1). Sadly, this problem is still often seen as a "family" problem and swept under the rug. Even worse, women often do not receive vital treatment for their injuries from abuse. Reports conclude it is, "estimated that no matter how extreme the violence was, 50% of abused women still did not receive the medical and psychological help that they needed" (Roberts 159). Women are often too afraid to contact authorities because of threats from their partners. Men threaten to kill them, or worse, kill their children. In addition, many women simply do not know that there are safe houses and other places where they can go to get away from their abusive relationships and remain anonymous and most of all safe. Many abused women are kept virtual prisoners by their partners, with no access to television, telephone, or other means of communication. One woman who recently appeared on an Oprah episode described her windows and doors being padlocked, and no phone or television in the house. She finally got help by plugging in her husband's fax machine, making a phone call, and unplugging the machine again before he came home. She and her children were prisoners in her own home, and she had little access to anyone who could help her. Thus, many women stay in abusive relationship because of fear, lack of knowledge, or because they feel they have nowhere else to go.
Many women do manage to extricate themselves from abusive relationships. However, many more remain in relationships for a wide variety of reasons. Some fear for their health and safety. Many more simply lack the self-esteem to believe they can survive without their husband, no matter how violent and abusive he is. Continued abuse brings out low self-esteem and lack of self-worth. Many women actually believe they belong in these abusive relationships, and they have somehow brought on the abuse themselves. One psychiatrist reported one of her upscale clients felt,
Sally's overriding need to feel taken care of blinded her to all else and kept her bound in a destructive marriage. She subtly convinced herself that if she could be 'good enough' and not make Ray angry, she would reap the benefits that her handsome, wealthy husband could give her. She worked harder at being the good wife and mother, which entailed her ignoring his neglect, his unreasonable demands, and his episodic though increasingly virulent attacks. Each time she explained his behaviors away (Weitzman, 2000, pg. 81).
Unfortunately, thousands of women every day convince themselves that they too should remain in abusive relationships. Some of them feel they actually deserve the abuse, and feel sorry for their partners. Physical and mental abuse is like a whirlpool. As it continues, it grows stronger and stronger, and drags more into its' center. Women feel dragged down by the abuse, and become depressed and unable to make the smallest decisions. They feel they are worthless and only worthy of abuse and violence. They see no way out. Some, unfortunately, never find their way out, and are killed by their abusive partners. One reporter writes, "The stories have become disturbingly familiar. Last May, the ex-husband of Ronyale White allegedly shot and killed her after breaking into her Chicago home. She had tried desperately to get help, frantically calling 911" (Davis, 2003, pg. 150). Some women will never have the chance to get help, and some women will never have the incentive to get help. The women that do want help must be able to find it quickly, and it must be completely safe for them. Society must continue to view domestic abuse as one of the most important problems facing women today, and find more ways to combat it. From creating more shelters, to information available in more areas, to educating youth beginning at a young age, domestic abuse has to be recognized before it can be stopped.
There are numerous ways to pick out domestic abusers. These men exhibit certain tendencies, from extreme jealousy to extreme control and possessiveness. According to experts, some other signs include: domination verbally, making all plans, initiating and/or rejecting sex, all decision making, with no partner input, moodiness, chronic lateness, determines what they discuss, hostility, including "unjustified rage, arrogance, controlling behavior, pouting and withdrawal of affection, and sudden coldness and rejection," childhood history of abuse, control over partner, public humiliation, slapping, hitting, or pushing, childish rage if he does not get his way, sudden rejection or coldness, uncontrollable temper or outbursts, highly critical of partner, makes woman feel unsure of herself with comments and actions, verbally domineering, and flaunts relationships other women (Weitzman, 2000, pg. 239). These are just some of the warning signs, but if a partner exhibits more than one or two of these signs, they could indicate an abusive and/or violent personality. If family members believe one of their loved ones is in an abusive relationship, these are some of the signs that could confirm the suspicion.
In conclusion, it is clear domestic abuse is one of the biggest problems facing our society today. Men dominate their partners, and continue patterns of abuse they learned in childhood. Women are raised to be less domineering and aggressive, and so they are passive to their partner's aggression and violence. Until society redefines the male and female roles, and begins to strongly advocate non-violent behavior in children and adults, domestic abuse will continue. Society must continue to support those who struggle to remove themselves from violent and abusive relationships, but they must also support an ongoing educational process that supports non-violence and non-aggression in young men, to begin to create generations of domestic partners and friends, rather than abusers.
References
Brody, L. (1985). Gender differences in emotional development: A review of theories and research. In Gender and personality: current perspectives on theory and research, Stewart, A.J., & Lykes, M.B. (Eds.) (pp. 14-61). Durham, NC: Duke University Press.
Buzawa, Carl G., ed. (1992). Domestic violence: The changing criminal justice. Westport, CT: Auburn House.
Chang, Valerie Nash. (1996). I just lost myself: Psychological abuse of women in marriage. Westport, CT: Praeger Publishers.
Davis, K. (2003, May). Dying for love: The epidemic of domestic abuse cases. Ebony, 58, 150+.
Davis, Richard L. (1998). Domestic Violence Facts and Fallacies. Westport, CT: Praeger Publishers.
Ghiglieri, M.P. (2000). The dark side of man: Tracing the origins of male violence. Reading, MA: Perseus Books.
H., Will. (2003). Abusive relationships. Retrieved from the Recovery-man.com Web site: http://www.recovery-man.com/abusive/abusive.htm 30 Sept. 2004.
Hamberger, L.K. & Renzetti, C. (Eds.). (1996). Domestic partner abuse. New York: Springer.
Roberts, Albert R. ed. (1996). Helping battered women: New perspectives and remedies. New York: Oxford University Press.
Weitzman, S. (2000). Not to people like us: hidden abuse in upscale marriages. New York, NY: Basic Books.
---
Are you busy and do not have time to handle your assignment? Are you scared that your paper will not make the grade? Do you have responsibilities that may hinder you from turning in your assignment on time? Are you tired and can barely handle your assignment? Are your grades inconsistent?
Whichever your reason is, it is valid! You can get professional academic help from our service at affordable rates. We have a team of professional academic writers who can handle all your assignments.
Plagiarism free papers
Timely delivery
Any deadline
Skilled, Experienced Native English Writers
Subject-relevant academic writer
Adherence to paper instructions
Ability to tackle bulk assignments
Reasonable prices
24/7 Customer Support
Get superb grades consistently
Online Academic Help With Different Subjects
Literature
Students barely have time to read. We got you! Have your literature essay or book review written without having the hassle of reading the book. You can get your literature paper custom-written for you by our literature specialists.
Finance
Do you struggle with finance? No need to torture yourself if finance is not your cup of tea. You can order your finance paper from our academic writing service and get 100% original work from competent finance experts.
Computer science
Computer science is a tough subject. Fortunately, our computer science experts are up to the match. No need to stress and have sleepless nights. Our academic writers will tackle all your computer science assignments and deliver them on time. Let us handle all your python, java, ruby, JavaScript, php , C+ assignments!
Psychology
While psychology may be an interesting subject, you may lack sufficient time to handle your assignments. Don't despair; by using our academic writing service, you can be assured of perfect grades. Moreover, your grades will be consistent.
Engineering
Engineering is quite a demanding subject. Students face a lot of pressure and barely have enough time to do what they love to do. Our academic writing service got you covered! Our engineering specialists follow the paper instructions and ensure timely delivery of the paper.
Nursing
In the nursing course, you may have difficulties with literature reviews, annotated bibliographies, critical essays, and other assignments. Our nursing assignment writers will offer you professional nursing paper help at low prices.
Sociology
Truth be told, sociology papers can be quite exhausting. Our academic writing service relieves you of fatigue, pressure, and stress. You can relax and have peace of mind as our academic writers handle your sociology assignment.
Business
We take pride in having some of the best business writers in the industry. Our business writers have a lot of experience in the field. They are reliable, and you can be assured of a high-grade paper. They are able to handle business papers of any subject, length, deadline, and difficulty!
Statistics
We boast of having some of the most experienced statistics experts in the industry. Our statistics experts have diverse skills, expertise, and knowledge to handle any kind of assignment. They have access to all kinds of software to get your assignment done.
Law
Writing a law essay may prove to be an insurmountable obstacle, especially when you need to know the peculiarities of the legislative framework. Take advantage of our top-notch law specialists and get superb grades and 100% satisfaction.
What discipline/subjects do you deal in?
We have highlighted some of the most popular subjects we handle above. Those are just a tip of the iceberg. We deal in all academic disciplines since our writers are as diverse. They have been drawn from across all disciplines, and orders are assigned to those writers believed to be the best in the field. In a nutshell, there is no task we cannot handle; all you need to do is place your order with us. As long as your instructions are clear, just trust we shall deliver irrespective of the discipline.
Are your writers competent enough to handle my paper?
Our essay writers are graduates with bachelor's, masters, Ph.D., and doctorate degrees in various subjects. The minimum requirement to be an essay writer with our essay writing service is to have a college degree. All our academic writers have a minimum of two years of academic writing. We have a stringent recruitment process to ensure that we get only the most competent essay writers in the industry. We also ensure that the writers are handsomely compensated for their value. The majority of our writers are native English speakers. As such, the fluency of language and grammar is impeccable.
What if I don't like the paper?
There is a very low likelihood that you won't like the paper.
Reasons being:
When assigning your order, we match the paper's discipline with the writer's field/specialization. Since all our writers are graduates, we match the paper's subject with the field the writer studied. For instance, if it's a nursing paper, only a nursing graduate and writer will handle it. Furthermore, all our writers have academic writing experience and top-notch research skills.
We have a quality assurance that reviews the paper before it gets to you. As such, we ensure that you get a paper that meets the required standard and will most definitely make the grade.
In the event that you don't like your paper:
The writer will revise the paper up to your pleasing. You have unlimited revisions. You simply need to highlight what specifically you don't like about the paper, and the writer will make the amendments. The paper will be revised until you are satisfied. Revisions are free of charge
We will have a different writer write the paper from scratch.
Last resort, if the above does not work, we will refund your money.
Will the professor find out I didn't write the paper myself?
Not at all. All papers are written from scratch. There is no way your tutor or instructor will realize that you did not write the paper yourself. In fact, we recommend using our assignment help services for consistent results.
What if the paper is plagiarized?
We check all papers for plagiarism before we submit them. We use powerful plagiarism checking software such as SafeAssign, LopesWrite, and Turnitin. We also upload the plagiarism report so that you can review it. We understand that plagiarism is academic suicide. We would not take the risk of submitting plagiarized work and jeopardize your academic journey. Furthermore, we do not sell or use prewritten papers, and each paper is written from scratch.
When will I get my paper?
You determine when you get the paper by setting the deadline when placing the order. All papers are delivered within the deadline. We are well aware that we operate in a time-sensitive industry. As such, we have laid out strategies to ensure that the client receives the paper on time and they never miss the deadline. We understand that papers that are submitted late have some points deducted. We do not want you to miss any points due to late submission. We work on beating deadlines by huge margins in order to ensure that you have ample time to review the paper before you submit it.
Will anyone find out that I used your services?
We have a privacy and confidentiality policy that guides our work. We NEVER share any customer information with third parties. Noone will ever know that you used our assignment help services. It's only between you and us. We are bound by our policies to protect the customer's identity and information. All your information, such as your names, phone number, email, order information, and so on, are protected. We have robust security systems that ensure that your data is protected. Hacking our systems is close to impossible, and it has never happened.
How our Assignment  Help Service Works
You fill all the paper instructions in the order form. Make sure you include all the helpful materials so that our academic writers can deliver the perfect paper. It will also help to eliminate unnecessary revisions.
2.      Pay for the order
Proceed to pay for the paper so that it can be assigned to one of our expert academic writers. The paper subject is matched with the writer's area of specialization.
3.      Track the progress
You communicate with the writer and know about the progress of the paper. The client can ask the writer for drafts of the paper. The client can upload extra material and include additional instructions from the lecturer. Receive a paper.
4.      Download the paper
The paper is sent to your email and uploaded to your personal account. You also get a plagiarism report attached to your paper.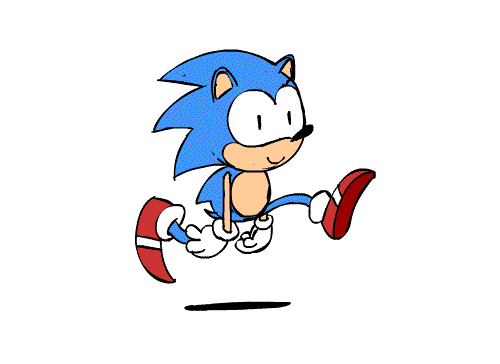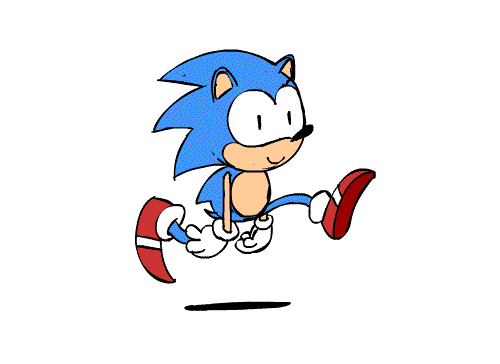 PLACE THIS ORDER OR A SIMILAR ORDER WITH US TODAY AND GET A PERFECT SCORE!!!
---