Egeria is the name of one of the most ancient Christian pilgrims to be documented, who visited some of the pilgrimage destinations considered essential between 384 AD and 381 AD in the eastern Mediterranean. She also wrote an account of all her journeys, which is considered to be one of the earliest pilgrimage travel descriptions to the Holy Land and other areas. The identity of Egeria is not much known about, but it is thought that it is most likely that she lived in the western region of the Roman Empire, most probably in the area of Galicia, in Spain. Some scholars, however, argue that she lived and originated in the southern part of modern France[1].
She documented her journeys in a letter or two, which were mainly addressed to her Latin sisters, who she referred to as Sorores, back home. Some like to interpret the word sisters to mean members of a religious society, and, as such, like to think that this particular woman was a nun or a sister. However, it has been indicated that Egeria might have equally used the term to refer to her acquaintances in Christianity. The ability of this pilgrim to make journeys by herself that were considered expensive at the time and the many acquaintances she had in all her places of travel indicate that Egeria either originated from an upper or middle-class background that was also wealthy. This argument is further confirmed by her strong need to see monuments and sites in these places of travel and not only the related traditions and details of the liturgy of Christianity[2].
Don't use plagiarized sources. Get Your Custom Essay on
Egeria Pilgrimage to Holy Land description
Just from $13/Page
This paper, therefore, will describe the travels of Egeria and the obstacles she faced on her way. Further, her reasoning for participating in the journey and pilgrimage is also going to be looked at, in addition to, what happened after she completed her pilgrimage and came back home.
Egeria's accounts of her travels made in reference to the bible throughout all of the Holy places are described to us in a number of forms. One of the main ones is in the form of the letters she composed and send back home to her fellow sisters. The other texts that survived were in mutilated manuscript form, likely copied out in the eleventh century in Monte Casino. Another source is a letter written in the seventh century in her praise written by Valerius, the Galician monk urging his fellow monks to emulate Egeria. Another source of information of Egeria's travels is the 12th century compilation by Peter the Deacon made at Monte Cassino. It is from these excerpts that the knowledge of the pilgrimage has been obtained[3].
The first journey that Egeria took was to Mount Sinai. She indicates that it is longing for God that set the fire in her heart to undertake these journeys. She says that she was given strength by the Lord to undertake the journey to the other side of the world fearlessly. She pressed on, guided by God until she reached what she had been searching for, the most holy places of resurrection, birth and passion of Christ. First, she perused all the books of the new and old testaments, and found all the descriptions of the areas. Though it would take years, she set out with eager haste to explore all these areas. She indicates that this desire to explore the holy places was moved by her longing for pilgrimage to pray at these sacred places, and especially at the Lord's sacred Mount, and, as such, she followed in the footsteps of Israel's children when they traveled from Egypt[4].
It is said in her letters that she took journeys into each one of the tracts of desert and vast wildernesses described in the book of Exodus. She argues that she hastened to the Lord's Mount, and went joyfully without fear or delay after she had heard the gospel. She compares herself to the children of Israel as they traveled from Egypt who could not be patient for forty days when Moses went to receive the Lord's law and made themselves unworthy before the lord. However, unlike them, she indicates that she awaited the coming of the lord as if she could see it already; and while forgetting her female status and weakness, she took the journey to Mount Sinai. Guided by the lord, and determined to reach the most holy place, she arrived at the top of the rocky mountain where God, Himself, descendent and showed Himself to Moses and gave him the holy law[5].
This first part of her travel, which has us arrive at Mount Sinai, is documented in her letters, after which her manuscript relate to us her emulation of other notable pilgrims like Empress Helena. Egeria's own account of the journey towards Mount Sinai tells us of the hardships she faced during the journey up the mountain and down its valley. She indicates that they were hard to ascent because one cannot possibly go around them but up straight as if one were climbing a wall and then straight again to the bottom, until one approach the central mountain's foot, where Sinai is located. She indicates that she was able to accomplish this journey mainly because of the strength given to her by Christ, and the prayers of the holy men who were in their company. However, she points that it was almost impossible to climb up, especially because they had to go on foot. She also indicates that the church they found in the location was so small that there was no enough room for them in the summit. For her next journey, she had to descent the mountain to the valley's bottom where the Burning Bush was located. She noted that the Bush was still alive and sprouting and that around it were excellent water and a pretty garden[6].
In the bottom of the valley where the Burning Bush was located, Egeria indicates that there were many cells used by holy men, and a church. Today, the same church is surrounded by walls, and has been renamed to St. Catherine of Alexandria monastery. Without these walls and the additional legend of the current monastery, the place is as described by Egeria in the 4th century, with all these biblical areas clustered together at the mountain and it valley. In fact, when one makes this journey, it never really matters whether the Mount Sinai pilgrim is the true Mount Sinai or not. The fact that numerous pilgrims have made this same journey with the belief that it is the real one endows this mountain sanctity. The fact that that one gets to witness what is thought to be the Burning Bush is what creates the Shekinah[7].
The other texts have us travel from Mount Sinai to other areas of Christian value with Egeria. The available script of the pilgrimage Egeria took of the holy places is not complete, as it does not have the ending, the beginning and some pages from its body. It is most likely the script, which was copied in Monte Cassino in the 11th century. When intact, the script had been used by other writers to compile accounts of these holy areas. Peter the deacon, is one of these writers who is thought to have used the manuscript; he was a monk at Monte Cassino, and he is thought to have made use the works of both Egeria and Bede. Therefore, it is from these descriptions of Peter the deacon of that the descriptions of the journey Egeria took to Galilee can be found. In these descriptions, pilgrims can see Egeria talks of the House of St. Peter being converted into a church at Capharnaum, and she talks of the adjacent synagogue, which up to today is visible[8].
She also describes a nearby Tabgha which has some stone steps that lead into the waters of the lake where Jesus had stood, and of the stone on which Jesus placed the miracle bread of the fishes and loaves, which according to Egeria, has been converted into an alter. She also notes that the Mount of Beatitudes is located in a nearby location. According to the surviving manuscript text, she also took journeys to such places as the Well of Jacob, the brook of Cherith of Elijah, and also the Holy Euphemia shrine and the Holy Thecla shrine. Next, she goes to Constantinople, after which she relates to her sisters the Jerusalem liturgy full account[9].
Although Egeria's account of Mount Sinai is of essential importance to her work, her description and discussion of the liturgy in Jerusalem is also another significant section in her work. One thing that becomes apparent is that, she seems pleased with the liturgy's utilization of lessons that are appropriately juxtaposed from the New and Old Testaments in line with readings from the Gospel books. With the Catechetical Lectures of the Cyril of Jerusalem delivered in the basilica of Constantine in the 348 AD, and with the pilgrimage of Egeria we can understand a number of things about the liturgy. For example, it is clear that the liturgy was carried out or practiced by the Primitive Church, and especially the one in Jerusalem, started by James and the Christ, versus that one begun in Rome by Paul and Peter.  From her manuscripts, Egeria has more to say about the liturgy in the east more than she does of the west, nevertheless, she is passing valuable information to her fellow sisters. As it follows, it can be said that the Church is indebted to such women pilgrims as Egeria and her fellow pilgrims like Paula, Helena, and Eustochium for peacefully establishing once more the connections between Rome and Jerusalem, between the West and the East, despite the underlying tensions[10].
In her account of the liturgy, Egeria begins by first telling the story of the ordinary activities that take place in the Holy Sepulchre church. According to her, the activities begin at dawn and are repeated up to three times a day with the Sunday ceremonies being more elaborate. Next, she talks of the Epiphany celebrations at Jerusalem and Bethlehem, and then this description is followed by an Easter account. She next talks of the Easter or Lenten catechesis, which is conducted by the Cyril of Jerusalem bishop of the candidates of baptism, in which he reads ad teaches the Creed and the entire bible for forty days, three hours each day. At this point, the manuscript that describes her travels breaks off as it has lost a number of pages. Egeria observed accurately, the Christian religious practices and rites of different people in different regions from Asia to Africa to Europe, and most importantly, left an essential account of them. She was ready to pay heed of the liturgy utilized in Jerusalem to the Greek though she wrote her original accounts in Latin. During her travels, she noted that the great Bethlehem and Jerusalem basilicas were put up by Constantine, and decorated by Helena. She shows us, in addition to the intended audience (the 4th century nuns) a figure who in a landscape participated eagerly and fully in the pilgrimage of the sacred regions, bible in hand, responding to her observations with notable knowledge and joy[11].
Her journey was not void of challenges as we saw in the beginning of this account. A difficult and long journey needed her to summon all her spiritual, as well as, physical strength. This was because the terrain was difficult, and hard, especially on a woman. It is also clear that the journey was not cheap. She had to commit a large price for her journey, and, as a result, she had to use a lot of money to partake this journey. However, as it has been seen, she was determined to undertake and complete the journey as she had an immense need and desire for the lord, which spark fires in her heart and led her to belief that she had to take the journey. With the lord giving her strength, she was able to overcome the challenges she faced, and she was able to complete the journey[12].
In total, the available texts indicate that Egeria took four journeys. However, because of the many challenges, she faced such as regions that were isolated, inhospitable, rugged and perilous, in addition to the unusually long distances, she travelled and the infrequency with which a normal pilgrim could attain in these particular regions, her journeys are considered to be some of the most special ones in the pilgrimage age[13]. After she came back, and her descriptions of her journeys were discovered of numerous pilgrimage monuments, encounters with the clergy and monks and the Jerusalem liturgy, her work became one of the most influential works in the development of the liturgy of Christianity all over the world. As it follows, her pilgrimage and her accounts of the journeys she took became a great influence for the development of Christianity and the believes utilized in Christianity in those times, and today[14].
Bibliography
Campbell, Mary B. The Witness and the Other World: Exotic European Travel Writing. New         York: Cornell University Press, 1991.
Connell, Martin. Eternity Today: On the Liturgical Year. New York: Continuum Publishing,          2007.
Gingras, George, tr.  Egeria: Diary of a Pilgrimage.  New York: Newman Press, 1970.
Hunt, E.D.  "St. Sylvia of Aquitaine:  The Role of a Theodosian Pilgrim in the Society of East      and West." Journal of Theological Studies 24 (1972): 351-373.
Malachi, Zwi. "The Narrative of Egeria's Travels," in La Narrativa Christiana Antica: codici     narrativi, strutture formali, schemi retorici (Studia Ephemeridis Augustinianum 50;    Rome: Institutum Patristicum Augustinianum, 1995), 501-506, here 504-505.
Meinardus, Otto Friedrich. Holy Land Pilgrimage Cairo: al-Balagh Print, 1962.
Severence, Diane. Egeria's Pilgrimage Blessed the Ages. Church History, 1986.
Siva, Hagith. "Holy Land Pilgrimage and Western Audiences: Some Reflections on Egeria and    Her Circle." The Classical Quarterly 38, No. 2 (1988): 528-535.
Spitzer, L. "The Epic Style of the Pilgrim Aetheria."  Comparative Literature 3 (1949): 225- 58.
Wilkinson, John, tr.  Egeria's Travels to the Holy Land.  Jerusalem: Aris and Phillips, 1981.
[1] Hagith Siva. "Holy Land Pilgrimage and Western Audiences: Some Reflections on Egeria and Her Circle." The Classical Quarterly 38, No. 2 (1988): 528-535.
[2] Hagith Siva. "Holy Land Pilgrimage and Western Audiences: Some Reflections on Egeria and Her Circle." The Classical Quarterly 38, No. 2 (1988): 528-535.
[3] Zwi Malachi. "The Narrative of Egeria's Travels," in La Narrativa Christiana Antica: codici narrativi, strutture formali, schemi retorici (Studia Ephemeridis Augustinianism 50; Rome: Institutum Patristicum Augustinianum, 1995), 501-506, here 504-505.
                [4] John Wilkinson, tr.  Egeria's Travels to the Holy Land.  (Jerusalem: Aris and Phillips, 1981), 29-67.
[5] Otto Friedrich Meinardus, Holy Land Pilgrimage (Cairo: al-Balagh Print, 1962) 98- 145.
                [6] John Wilkinson, tr.  Egeria's Travels to the Holy Land.  (Jerusalem: Aris and Phillips, 1981), 29-67.
[7] Martin Connell, Eternity Today: On the Liturgical Year. (New York: Continuum Publishing, 2007) 78- 108.
[8] Martin Connell, Eternity Today: On the Liturgical Year. (New York: Continuum Publishing, 2007) 78- 108.
[9] Diane Severence, Egeria's Pilgrimage Blessed the Ages. (Church History, 1986) 67- 93.
[10] Diane Severence, Egeria's Pilgrimage Blessed the Ages. (Church History, 1986) 67- 93.
[11] E.D. Hunt, "St. Sylvia of Aquitaine:  The Role of a Theodosian Pilgrim in the Society of East and West." Journal of Theological Studies 24 (1972): 351-373.
[12] Mary B. Campbell, The Witness and the Other World: Exotic European Travel Writing. (New York: Cornell University Press, 1991) 24- 87.
[13] L. Spitzer, "The Epic Style of the Pilgrim Aetheria."  Comparative Literature 3 (1949): 225- 58.
[14] George Gingras, tr.  Egeria: Diary of a Pilgrimage.  (New York: Newman Press, 1970) 34- 56.
---
Are you busy and do not have time to handle your assignment? Are you scared that your paper will not make the grade? Do you have responsibilities that may hinder you from turning in your assignment on time? Are you tired and can barely handle your assignment? Are your grades inconsistent?
Whichever your reason is, it is valid! You can get professional academic help from our service at affordable rates. We have a team of professional academic writers who can handle all your assignments.
Plagiarism free papers
Timely delivery
Any deadline
Skilled, Experienced Native English Writers
Subject-relevant academic writer
Adherence to paper instructions
Ability to tackle bulk assignments
Reasonable prices
24/7 Customer Support
Get superb grades consistently
Online Academic Help With Different Subjects
Literature
Students barely have time to read. We got you! Have your literature essay or book review written without having the hassle of reading the book. You can get your literature paper custom-written for you by our literature specialists.
Finance
Do you struggle with finance? No need to torture yourself if finance is not your cup of tea. You can order your finance paper from our academic writing service and get 100% original work from competent finance experts.
Computer science
Computer science is a tough subject. Fortunately, our computer science experts are up to the match. No need to stress and have sleepless nights. Our academic writers will tackle all your computer science assignments and deliver them on time. Let us handle all your python, java, ruby, JavaScript, php , C+ assignments!
Psychology
While psychology may be an interesting subject, you may lack sufficient time to handle your assignments. Don't despair; by using our academic writing service, you can be assured of perfect grades. Moreover, your grades will be consistent.
Engineering
Engineering is quite a demanding subject. Students face a lot of pressure and barely have enough time to do what they love to do. Our academic writing service got you covered! Our engineering specialists follow the paper instructions and ensure timely delivery of the paper.
Nursing
In the nursing course, you may have difficulties with literature reviews, annotated bibliographies, critical essays, and other assignments. Our nursing assignment writers will offer you professional nursing paper help at low prices.
Sociology
Truth be told, sociology papers can be quite exhausting. Our academic writing service relieves you of fatigue, pressure, and stress. You can relax and have peace of mind as our academic writers handle your sociology assignment.
Business
We take pride in having some of the best business writers in the industry. Our business writers have a lot of experience in the field. They are reliable, and you can be assured of a high-grade paper. They are able to handle business papers of any subject, length, deadline, and difficulty!
Statistics
We boast of having some of the most experienced statistics experts in the industry. Our statistics experts have diverse skills, expertise, and knowledge to handle any kind of assignment. They have access to all kinds of software to get your assignment done.
Law
Writing a law essay may prove to be an insurmountable obstacle, especially when you need to know the peculiarities of the legislative framework. Take advantage of our top-notch law specialists and get superb grades and 100% satisfaction.
What discipline/subjects do you deal in?
We have highlighted some of the most popular subjects we handle above. Those are just a tip of the iceberg. We deal in all academic disciplines since our writers are as diverse. They have been drawn from across all disciplines, and orders are assigned to those writers believed to be the best in the field. In a nutshell, there is no task we cannot handle; all you need to do is place your order with us. As long as your instructions are clear, just trust we shall deliver irrespective of the discipline.
Are your writers competent enough to handle my paper?
Our essay writers are graduates with bachelor's, masters, Ph.D., and doctorate degrees in various subjects. The minimum requirement to be an essay writer with our essay writing service is to have a college degree. All our academic writers have a minimum of two years of academic writing. We have a stringent recruitment process to ensure that we get only the most competent essay writers in the industry. We also ensure that the writers are handsomely compensated for their value. The majority of our writers are native English speakers. As such, the fluency of language and grammar is impeccable.
What if I don't like the paper?
There is a very low likelihood that you won't like the paper.
Reasons being:
When assigning your order, we match the paper's discipline with the writer's field/specialization. Since all our writers are graduates, we match the paper's subject with the field the writer studied. For instance, if it's a nursing paper, only a nursing graduate and writer will handle it. Furthermore, all our writers have academic writing experience and top-notch research skills.
We have a quality assurance that reviews the paper before it gets to you. As such, we ensure that you get a paper that meets the required standard and will most definitely make the grade.
In the event that you don't like your paper:
The writer will revise the paper up to your pleasing. You have unlimited revisions. You simply need to highlight what specifically you don't like about the paper, and the writer will make the amendments. The paper will be revised until you are satisfied. Revisions are free of charge
We will have a different writer write the paper from scratch.
Last resort, if the above does not work, we will refund your money.
Will the professor find out I didn't write the paper myself?
Not at all. All papers are written from scratch. There is no way your tutor or instructor will realize that you did not write the paper yourself. In fact, we recommend using our assignment help services for consistent results.
What if the paper is plagiarized?
We check all papers for plagiarism before we submit them. We use powerful plagiarism checking software such as SafeAssign, LopesWrite, and Turnitin. We also upload the plagiarism report so that you can review it. We understand that plagiarism is academic suicide. We would not take the risk of submitting plagiarized work and jeopardize your academic journey. Furthermore, we do not sell or use prewritten papers, and each paper is written from scratch.
When will I get my paper?
You determine when you get the paper by setting the deadline when placing the order. All papers are delivered within the deadline. We are well aware that we operate in a time-sensitive industry. As such, we have laid out strategies to ensure that the client receives the paper on time and they never miss the deadline. We understand that papers that are submitted late have some points deducted. We do not want you to miss any points due to late submission. We work on beating deadlines by huge margins in order to ensure that you have ample time to review the paper before you submit it.
Will anyone find out that I used your services?
We have a privacy and confidentiality policy that guides our work. We NEVER share any customer information with third parties. Noone will ever know that you used our assignment help services. It's only between you and us. We are bound by our policies to protect the customer's identity and information. All your information, such as your names, phone number, email, order information, and so on, are protected. We have robust security systems that ensure that your data is protected. Hacking our systems is close to impossible, and it has never happened.
How our Assignment  Help Service Works
You fill all the paper instructions in the order form. Make sure you include all the helpful materials so that our academic writers can deliver the perfect paper. It will also help to eliminate unnecessary revisions.
2.      Pay for the order
Proceed to pay for the paper so that it can be assigned to one of our expert academic writers. The paper subject is matched with the writer's area of specialization.
3.      Track the progress
You communicate with the writer and know about the progress of the paper. The client can ask the writer for drafts of the paper. The client can upload extra material and include additional instructions from the lecturer. Receive a paper.
4.      Download the paper
The paper is sent to your email and uploaded to your personal account. You also get a plagiarism report attached to your paper.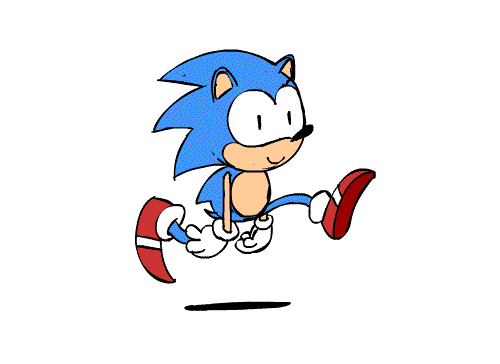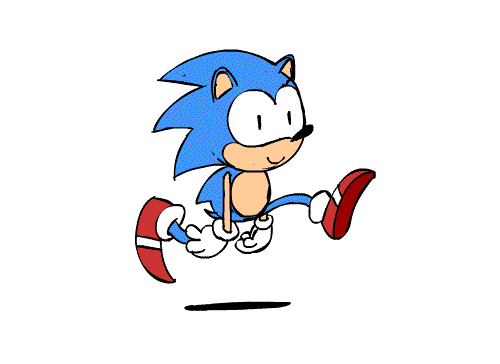 PLACE THIS ORDER OR A SIMILAR ORDER WITH US TODAY AND GET A PERFECT SCORE!!!
---